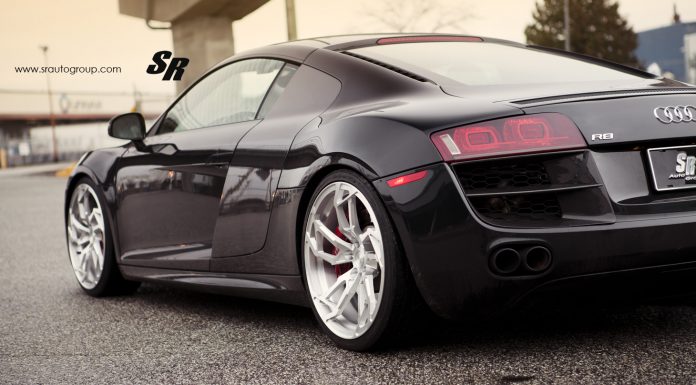 The SR Auto Group, based out of Vancouver, British Columbia, Canada, has been known to put a twist on many factory supercars over the years. Some projects are quite over-the-top, while others are a bit more subtle. Twist wheels have certainly made a full come back as one of the most popular styles to be fitted on supercars this year.
The latest high-octane road warrior to jump on the twist-style rim bandwagon is the little brother to the Lamborghini Gallardo; the Audi R8.
SR Auto Group outfitted this brilliant black Audi R8 with a set of brilliant silver PUR RS05′s in a staggered twenty-inch application. The beauty of these wheels are that the twist portion is side specific, so no matter what, they'll be spinning forward.
It's been a great year for the SR Auto Group, and we're excited to see what projects they have in store for 2014!