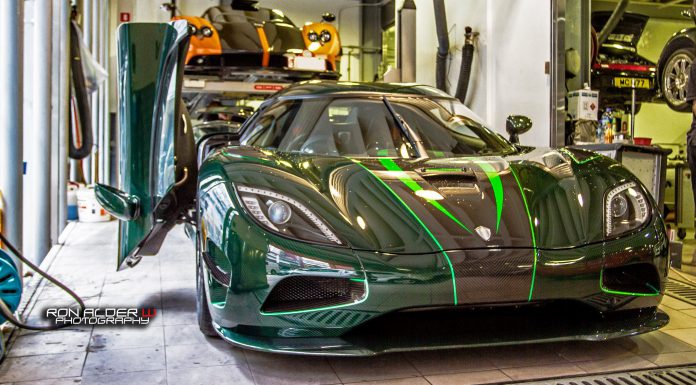 When DRIVE was given an insight into the factory of Swedish hypercar builder Koenigsegg, one episode featured the painstaking process of painting customer cars. The car that the companies founder, Christian Von Koenigsegg, used as an example was the stunning green carbon fibre Agera S you see photographed in this gallery.
The car is currently in Hong Kong where it is often seen being driven in fury by its owner. Hong Kong has seen more and more hypercars populating its street in the past few years such as the unique Zonda Cinque by Pagani in orange that can been seen hovering above the Agera S in the first image. The Agera S differs from the Agera R as it was built to be supplied to areas where E85 and E100 biofuel is not available. When the Agera R is run off these two fuels the 5.0-litre twin-turbocharged V8 engine will produce 1140hp. The Agera S burns lower octane fuel, 98 octane RON or 93 octane DIN, and will subsequently 'only' produce 1030hp resulting in a 0-62mph time of 2.9 seconds, 0.1 of a second slower than the Agera R.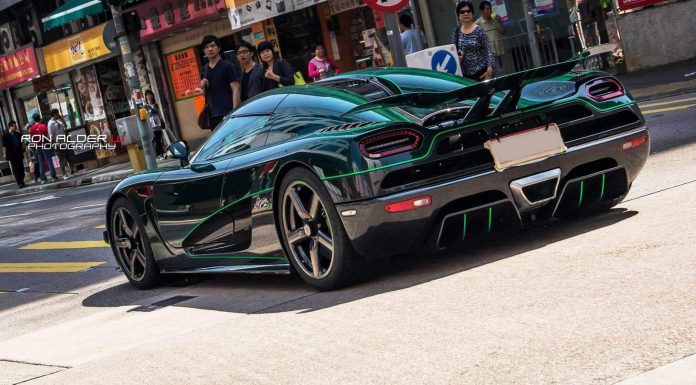 These photos were captured by photographer Ron Adler W over a period of time in Hong Kong. Ron was also one of the first photographers to find the Agera S!