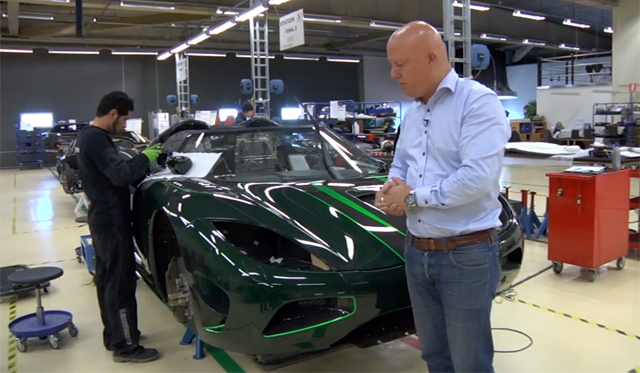 As we're sure you know by now, Koenigsegg is not your regular supercar manufacturer. It is one of just two supercar makers in the past decade, the other being Pagani, which has really gone onto capture the imagination of enthusiasts all around the world with the supercars produced by the Swedish firm becoming some of the most sought after machines in the world.
And thanks to the Inside Koenigsegg web-series, it's little wonder why Koenigsegg has gone onto achieve so much in its relatively short life. In the third episode of the 9-part series, Christian Von Koenigsegg takes us through a tour of the Agera's paint process and how each individual car takes at least 200 hours of hard labour to be painted to perfection.
Koenigsegg does all the painting in house and encourages customers to completely customise their Koenigsegg's to ensure that no other Agera in the world resembles another. To ensure the best paint job possible, the Swedish firm uses a clear coat measuring 150 micron's thick, which is approximately three times the depth of a regular clear coat.
Additionally, each car receives seven paint coats and individual body panels can be painted in different shades whether it be through the colored-tinting of carbon fiber of simply bright pinstripes being featured across an individual car.