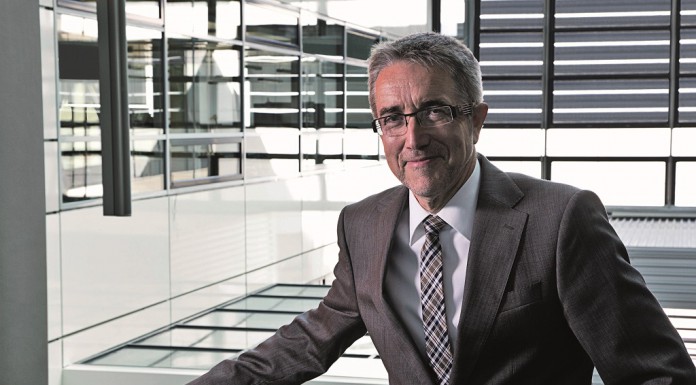 GTspirit caught up with Audi's Head of Total Vehicle Development recently to discuss the new Sport Quattro concept, the future of Mobility, Motorsports and more. Before we tell you more about our interesting insight in Audi's future we tell you a bit more about Mr Hollerweger. Heinz Peter Hollerweger was born in Linz, Austria, on April 5, 1953 and has been Audi's Head of Total Vehicle Development since April 2005.
Heinz Peter Hollerweger began his career at Audi AG, following his study of Mehanical Engineering at the Vienna University of Technology,,as a test specialist in the Acoustics department. He subsequently held a number of specialist and managerial positions within Audi AG in both Ingolstadt and Neckarsulm.
In September 1981 he was appointed Head of Acoustics at the Audi plant in Ingolstadt, moving to Neckarsulm in 1991, where he held the same position. Two years later in 1993 Heinz Peter Hollerweger returned to Ingolstadt as Head of Vehicle Testing.
From 1997 to 2005 he was responsible for the Vehicle Physics department and finally since April 2005 Heinz Peter Hollerweger has been Head of Total Vehicle Development.
We met up with Mr Hollerweger at the Audi stand during this years IAA Frankfurt Motor Show discussing everything from the new Audi Sport Quattro Concept to key elements of the Audi strategy and Lamborghini.
Q: What was the biggest challenge in the development of the modern day Sport Quattro?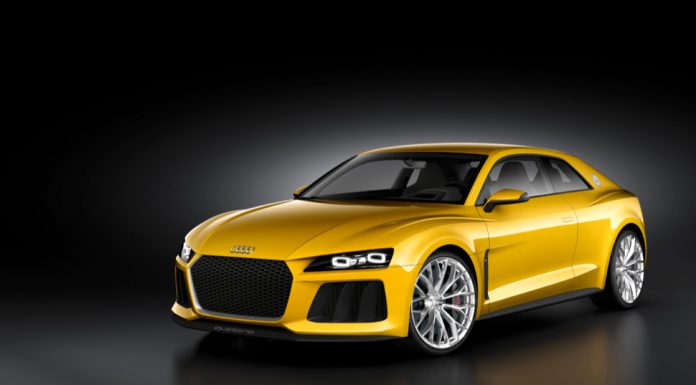 We believe the mechanical permanent quattro is the best, one of the biggest challenges was our desire to improve it further. We made various modifications to it that all had their unique challenges. Among them was our plan to integrate quattro in the new drivetrain system with plugin hybrid but we also strived to increase efficiency further which posed as a challenge. Per example just the aim to reduce losses of drivetrain and the plugin hybrid system.
In the end the Sport Quattro Concept is very much a technology showcase. We want to demonstrate what the Quattro system is capable of, not just in terms of efficiency but also in dynamics. This fuels our continued effort to reduce weight, in the Audi Sport Quattro Concept we re-engineered key parts to reduce weight further, per example by using lightweight materials for the crankshaft and using a lighter gearbox.
Q: It seems the Sport Quattro is more than just a sportscar concept?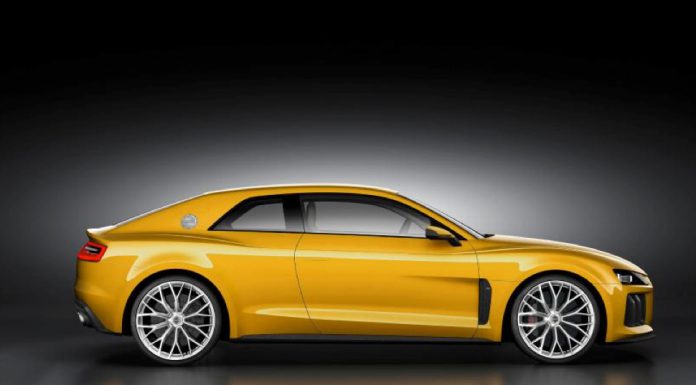 Yes, both under the skin as design wise it is a showcase of the direction Audi is moving in the upcoming years. Technology found on the Sport Quattro Concept could very soon make its way to other cars in our line-up.
One of the most important innovations is the plugin hybrid drivetrain that we first introduced with the Audi A3 e-tron. This is the first plugin hybrid that offers a range of different drive modes from full electric, hybrid, hold state of charge or recharge the battery for example when you are on the highway to be able to return to full electric driving when a city is reached, to finally drive with the normal petrol engine. This offers maximum flexibility to use the most suitable mode.
Q: Will the Audi Sport Quattro be build (in a limited series)?
At the moment we cannot confirm that it will be build.
Q: How important is eMobility / Hybrid technology for the Audi lineup?
eMobility and the development and roll-out of Hybrid technology plays an important role. For us there is also a social aspect, we want to offer our premium customers the possibility for zero emission driving. This will become more and more important especially for driving in congested and polluted cities around the world. But we are not just focussing on short-distance city driving but we will always offer our customers the the possibility for long distance driving. Besides the benefits for consumers it is also a key technology for Audi to bring CO2 emissions down.
Besides eMobility and Hybrid technology we also believe g-tron and E-gas are interesting technologies for zero emissions driving. The Audi A3 g-tron runs on CNG, compressed natural gas or E-gas. Audi build a special power-to-gas facility in Werlte, Germany. This is the ultimate showcase of the clean and sustainable production with wind energy that can power the Audi A3 g-tron for many zero emission kilometers. E-gas will be distributed through the existing CNG filling stations.
Q: With the emphasis from Audi on these new technologies will the lineup expand with more e-tron and g-tron vehicles?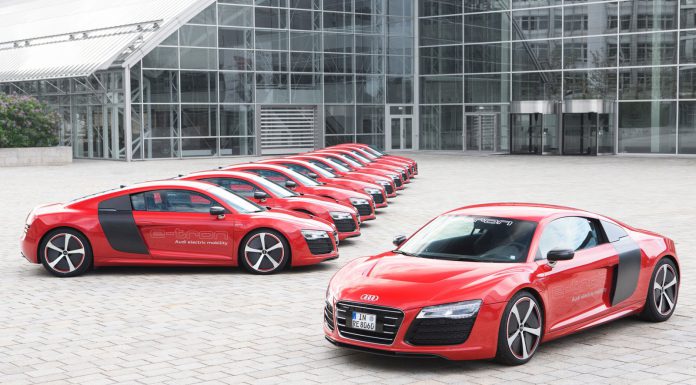 Yes, but this is very much customer driven. We can build all drivetrain variants on one production line. Per example the regular Audi A3s are build on the same production line as the A3 e-tron and A3 g-tron. This means that when customer demand is there we can increase e-tron and g-tron production numbers in our line-up without the need to build a new production line.
With the Audi A3 e-tron and R8 e-tron we have already demonstrated we can offer our drivetrain technology across our line-up from the practical A3 to the R8 sportscar. We will continue to invest in- and develop the technology and infrastructure and offer the technology to the end-consumer. We can scale our supply to the demand, but in the end our customers will determine the number of e-tron and g-tron vehicles that will leave the factory.
Q: Besides the drivetrain technology there are two other 'hot' topics in the industry at the moment, what does lightweight and downsizing mean for the Audi development?
Lightweight plays a strategic important role, we strive to make every generation from now lighter than previous generations. This is not just limited to our high-end or sports models but applied across all models. We believe in a balanced combination of CFK, magnesium, aluminium and high strength steel to find the best and lightest setup for every vehicle.
In regards to downsizing we have a different opinion. We believe downsizing is not the right word, we rather use the term 'right sizing'. Fitting the right size and right engine to the right car. When an engine is too small it will have a negative effect on the fuel consumption. So we believe not just in downsizing, but also in other developments to reach a better fuel efficiency. Per example by making our cars more aerodynamic and applying new technologies like 'Cylinder on demand'.
Q: How important is Motorsport for the customer vehicle development?
Motorsport as in DTM and the various 24 hour races is great testing ground for lightweight marerials, durability and engine performance and aerodynamics. 24 hour races in Le Mans were great proving grounds for diesel technology per example. We believe that if you can successfully race it for 24 hours, the technology can be used on the road.
Besides the pro series we also have the Audi R8 LMS customer series which is very close to the factory R8s. The race cars and the street cars share more than 50 percents of their parts.  Audi motorsports is integrated in Audi Customer Vehicle Development so there is a strong and learning relationship.
Q: The original Audi Quattro was very successful in rallying, will Audi return to rallying?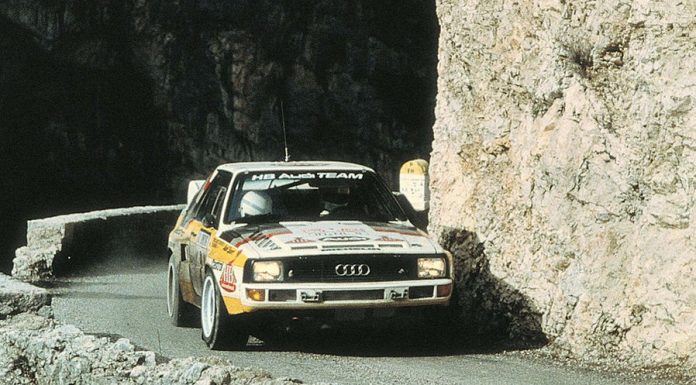 No, there are no plans to return to rallying.
Q: Will the Audi R8 receive a successor?
It will have a successor for sure! It is just a matter of time, in the development of the Audi R8 we also work together with and coordinate with our partner Lamborghini.
Q: How is the relationship with Lamborghini?
Lamborghini is a 100% subsidiary of Audi and we work very closely together with them. Our R&D communicate on a regular basis and of course this also has an influence on our strategy. We are testing our models at the same places with the same people. We work together on the development of the next generation Audi R8 and Lamborghini Gallardo like we have done with the first R8. However there are no plans to develop an Audi in the same segment as the Aventador as we believe Lamborghini has a very strong position in this segment.
We like to thank Mr Hollerweger for the interview!