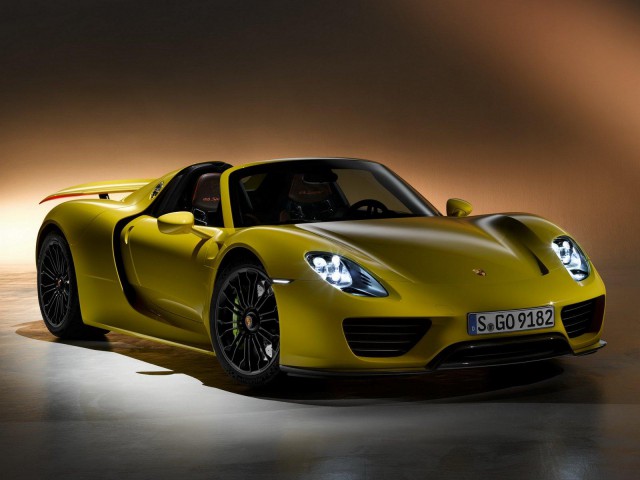 Recently, a yellow 2014 Porsche 918 Spyder prototype was spotted testing in the U.S. Now, Porsche has released a full gallery of this brightly colored 918 Spyder and it looks simply stunning!
In addition to the bright yellow paint job, your eyes will be drawn to the lime green brake calipers which are just as eye-catching. While combining yellow and lime green may seem like a strange colour combination, the Porsche 918 Spyder manages to pull it off to perfection.
As a reminder, the top-of-the-line Porsche 918 Spyder comes with the Weissach package. When specced with this optional performance pack, the car sprints from zero 100 km/h in just 2.6 seconds, 0.2 seconds faster than the standard model. It takes just 7.2 seconds to travel from zero to 200 km/h in 7.2 seconds (a 0.5 second reduction), and 19.9 seconds to pass the 300 km/h mark (a 2.1 second reduction). Needless to say, this is the car that set the Nurburgring lap time!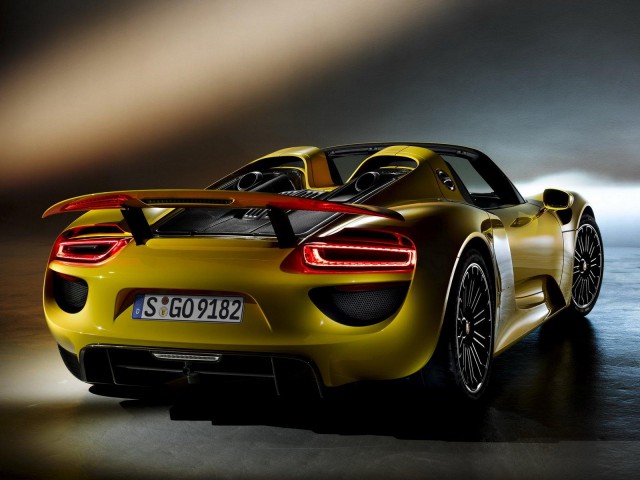 To achieve the dramatic increases, Porsche places the 918 Spyder on a diet! It sheds around 36 kg thanks to innovative measures such as a full-body film wrap instead of paint, magnesium wheels, a weight-optimised brake system with titanium components, wheel bearings with ceramic balls, a CFRP anti-roll bar at the rear axle and a CFRP prop on the luggage compartment lid.