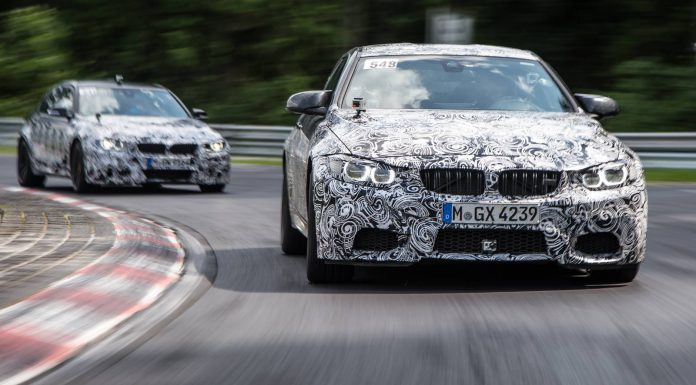 Sony recently announced that the first DLC for the recently released Gran Turismo 6 will go on sale on December 12th. Now, reports have emerged suggesting that BMW also has a massive unveiling to coincide with that date.
Both the 2014 BMW M3 and 2014 BMW M4 play a large role in GT6 and on the 12th of December, the new M4 will be made available in the game through a free downloadable package. However, that's not the exciting news. The exciting news is that BMW could actually officially release both the 2014 BMW M3 and new M4 before their world debuts at the upcoming Detroit Motor Show 2014 on Thursday!
As a reminder, the new 2014 BMW M3 and 2014 BMW M4 coupe have ditched the 4.0-liter V8 engine of the outgoing M3 in favour of a new and more powerful 3.0-liter twin-turbocharged inline-six. Horsepower is up from 414 hp in the BMW E92 M3, to 424 hp in the new cars while the new BMW M3 and M4 now receive well over 369 lb-ft of torque. That torque figure is without a doubt more important than the minor horsepower gain, with it being more than 25 per cent higher than the outgoing car.
While BMW has yet to release performance figures, we could see those in just a couple days' time!