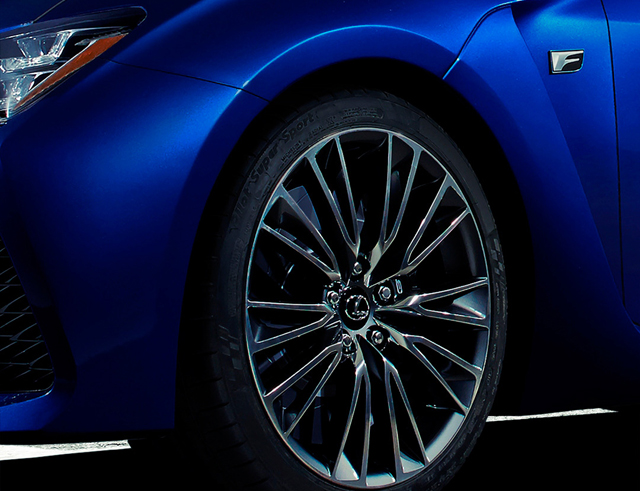 In the lead-up to the Detroit Motor Show 2014, Lexus has just released the following teaser image of its latest F performance model. Unfortunately, Lexus has yet to confirm what model is pictured here but we have a fair idea of what it could be.
For months now, the upcoming Lexus RC-F Coupe has been spied testing around the globe and it certainly seems due for its official release. What's more, the corner of the right headlight which we can see looks very similar to those on the standard Lexus RC Coupe.
Powering the 2015 Lexus RC F will be a 5.0-liter V8 engine producing 455 hp at 6,800 rpm and 401 lb-ft of torque at 5,200 rpm. To help the Lexus RC F clear Euro-6 emissions regulations, Lexus will employ cylinder deactivation technology where four-cylinders will be shut down during highway driving. Mated to this 455 hp V8 engine will be an eight-speed automated manual transmission featuring paddle shifters and three different driving modes: Normal, Sport and Snow.
While speaking with Australian publication Drive last month, Lexus IS chief engineer Junichi Furuyama revealed that the Lexus RC F will feature different styling to the regular RC coupe. Additionally, Furuyama revealed that the design of the standard Lexus RC coupe is not entirely production ready and still needs some refining.