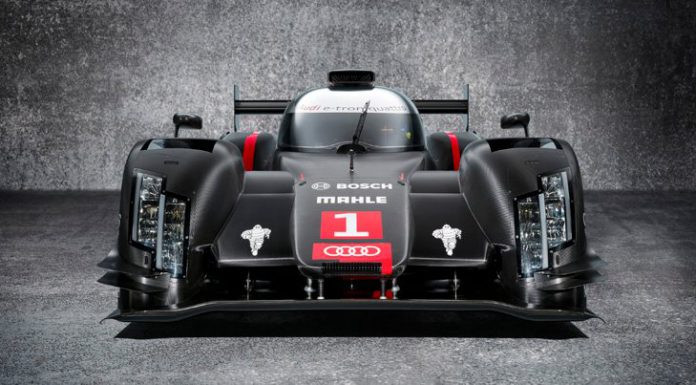 Audi Sport has revealed the 2014 Audi R18 e-tron quattro which will be racing in the FIAWEC season in the LMP1 category. The current car has been a success as Audi dominated the 2013 season, winning over Toyota's TS030 Hybrids which are in the same category. The car began testing a couple of days ago at the Sebring International Raceway.
The LMP1 category will also see the addition of the Porsche LMP1 racer, bringing the number of competitors to three, Toyota managed to put off Audi in the season finale where it grabbed its maiden win of the season. This could see a very tough season with both three cars equally fast, Porsche's return to Le Mans could also see a change of events but till then, high hopes are on the Audi teams.
Normally, the upgrades on the Audi R18 e-tron quattro always focus on the areas of aerodynamics, thermal management, lightweight design and active safety; just like they did in the 2013 season. The output of the electric motors may also increase and also enhancement in their lighting technology which uses Matrix beam technology that allows for better vision especially around corners.
We shall see the new Audi R18 e-tron quattro on April 20th, 2014 when the season kicks off at the Silverstone circuit in the UK.