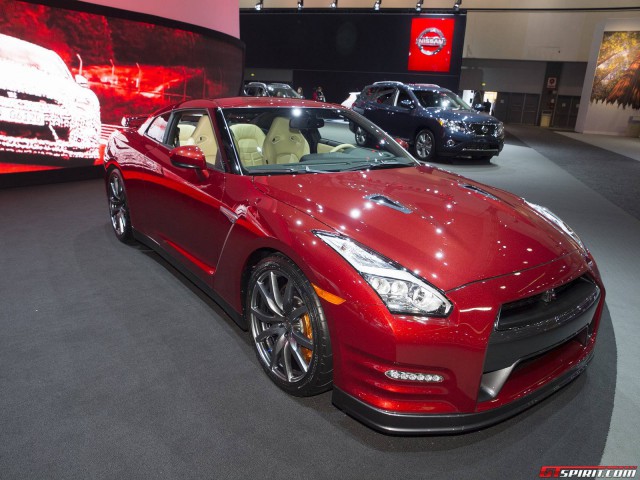 The latest iteration of Nissans spectacular GT-R was officially revealed this week. The Japanese marque also released a special edition 591hp Nismo version to sit at the top of the range and to try and take the track day crown of the likes of the Porsche GT3 at the Tokyo Motor Show.
Mean while in LA the Los Angeles Motor Show was being held and Nissan sent along a very alluring candy red 2014 GT-R. The 2014 car is not designed to be an all new car, but an improvement and evolution of the blisteringly fast 2013 car. Areas that were highlighted to be improved predominantly focused on driver comfort i.e. the ride and interior that seemed to put owners off using their cars on a regular basis.
Nissan claims the 2014 car offers smoother ride comfort, more refinement and benchmark fit and finish, in the spirit of a great "GT", while delivering breathtaking performance and road-holding. Its "multi-dimensional performance" means the driver can enjoy the full depth of the GT-R's capabilities, whether navigating corners of a winding mountain road, cruising on the highway or even in an urban environment.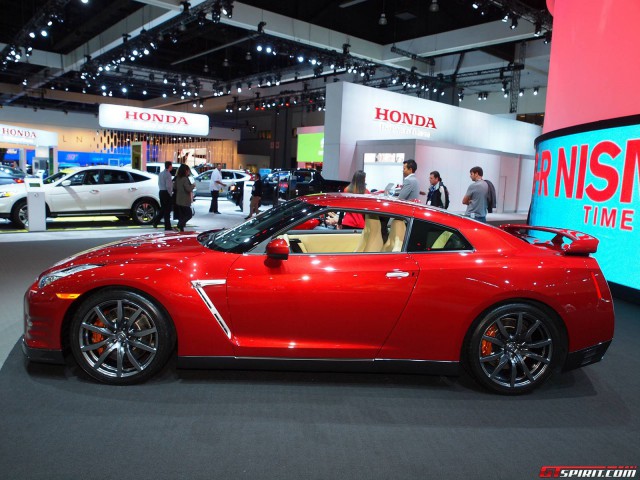 Figures of performance and price are yet to be made public but expect this car to be faster than the last edition of the GT-R meaning it will be stupendously fast and quick enough to make supercars quake in their boots! Stay with GTspirit for updates on the GT-R as they are revealed!