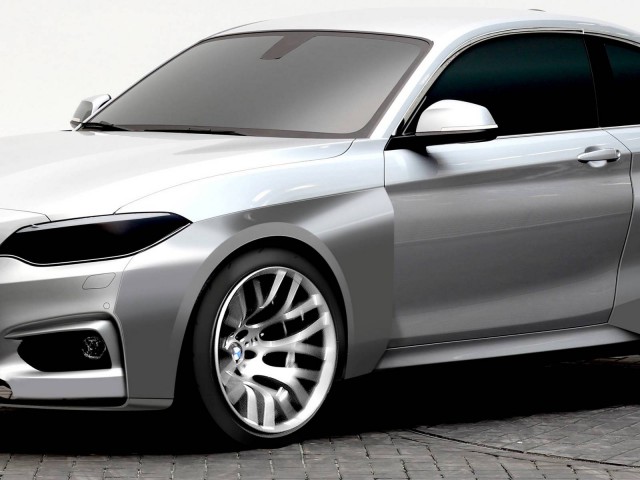 BMW Motorsports has previewed the upcoming BMW M235i Racing. This comes a few weeks after the M235i went official. Literally both cars are not very different except that the racing version gets more power and race oriented accessories. BMW is using the the most powerful petrol engine developed so far for a BMW M Performance Automobile.
The 3.0 liter six-cylinder in-line engine with M Performance TwinPower Turbo technology generates 333 hp (245 kW) while the non racing version is shy of that with 321 hp. The car is priced 59,500.00 Euros (excl. VAT) and is expected to make debut in such racing series as the VLN Endurance Championship and the Nürburgring 24 Hours.
These race oriented accessories include ABS, DSC, traction control, an FIA-certified safety cell and the modern safety tank. Others include a mechanical limited-slip differential, which is also available for the BMW M235i Coupé in the original BMW Parts range. Common parts from BMW M Performance Parts range include the rear and front spoilers, diffuser and carbon wing mirrors.
BMW Motorsport Director Jens Marquardt said;
The basis our engineers had to start with when developing the racing version of the BMW M235i Racing was exceptionally good. The production models from the BMW M Performance Automobiles range are already incredibly sporty. Because of this, we did not have to make many modifications in order to get the BMW M235i Coupé up and running as a racing car.
BMW Motorsport can look back on a long tradition of allowing ambitious teams and drivers an affordable way into motor racing – and of offering them an absolutely competitive car. That was the case recently with the BMW M3 GT4, and that is now being superseded with the BMW M235i Racing. While the BMW Z4 GT3 spearheads our range, the new car means we are now also excellently positioned for the coming years in the field of production-based racing cars.