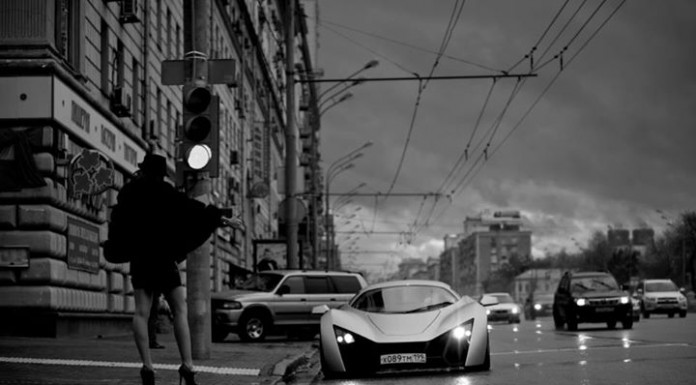 The Marussia B2 sports car is unlike any other currently on the roads. Produced by Finnish car builder Valmet Automotive, the Marussia B2 is limited to just 500 units all of which were said to have been sold out by early last year.
This official press shot of the Marussia B2 may be quite old, but it's still very interesting and well worth being our latest Photo Of The Day. Taken in Moscow, the image depicts what looks like a hooker or perhaps a harmless hitchhiker looking for a ride in the space-age Finnish sports car. Does Marussia want the B2 to be viewed as the perfect car to pick up a hitchhiker, or as a low sports car designed for playboys to pick up women? It's hard to say, but we hope neither.
Either way, the Marussia B2 on paper at least, looks to be quite a potent machine. It has a 2.8 liter turbocharged V6 engine that creates 420 hp together with 600 Nm of torque. That power in combination with a total weight of only 1,100 kg makes a sprint from standstill to 100 km/h possible in just 3.8 seconds. A larger but less powerful 3.5-liter engine is also offered for the Marussia B2 producing 300 hp and 300 lb-ft of torque.