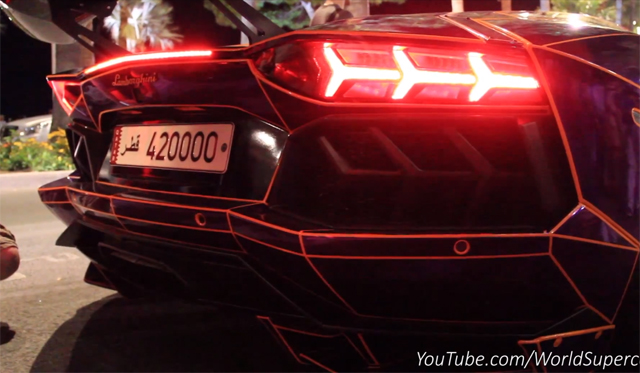 Witnessing 100 potent supercars starting up is something you will almost never see in one day in your lifetime. Fortunately, the following video has been put together showing just that with a host of potent supercars from all around the globe starting up one after the other.
[youtube]http://www.youtube.com/watch?v=-clJDHgwct4#t=143[/youtube]
Some of the most impressive cars turned over in the this video include the insane 'Tron' Lamborghini Aventador, a Ferrari 599 GTB, a handful of Bugatti Veyrons and Lamborghini Murcielago LP670-4 SVs, a Tubi-equipped Ferrari Enzo, the GTA Spano as well as the brand new Bentley Continental GT3.
If you have a young child who you're trying to get to follow your passions for exotics cars, then we can't think of a better bed-time lullaby!