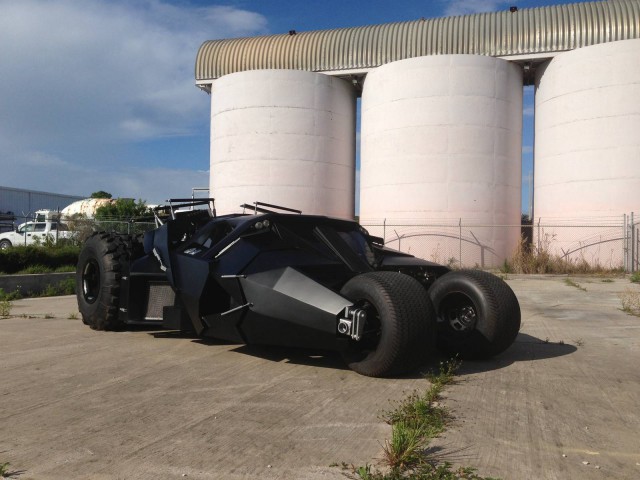 A replica Batmobile Tumbler is being offered for sale Florida. The seller alleges that the custom ride is street legal, if so, we have to say this is the most incredible car on the market. We're all but certain that this is not the same car that did Gumball 3000 earlier this year
The car itself features a custom made chassis, complete with bespoke frame and drive line. It uses a General Motors LS1 V8 engine which we believe is a 5.7 litre unit with approximately 310 hp. The power goes to the rear wheels via an automatic transmission.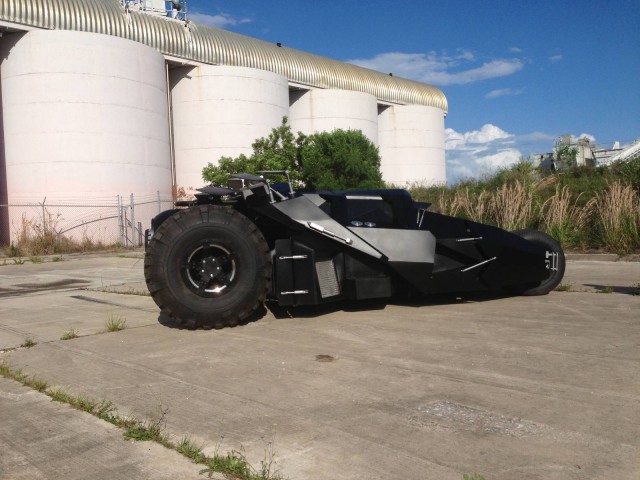 It also features custom cut windows, two seats, 5 driver assist cameras and a stereo with bluetooth, CD/DVD and iPod integration. Five copies are said to be under consideration, imagine seeing one of these on the roads!
[Via James Edition]