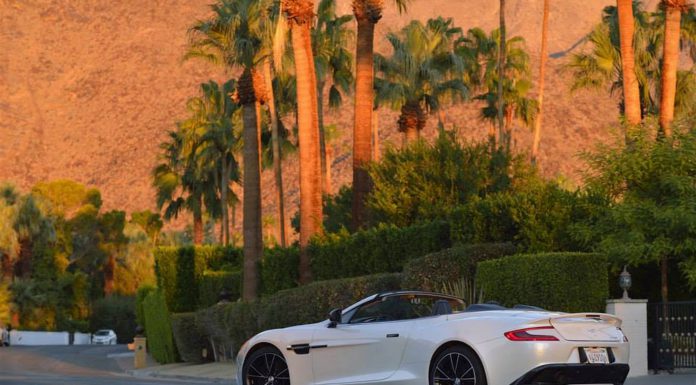 Aston Martin recently held the global media launch of the new Vanquish Volante in Palm Springs, California. Being the Ultimate GT car, they have put enough effort to place it where it deserves. On the US soil the car made its debut during Monterey Car Week 2013.
With the exception of the insane Aston Martin One-77, the 2014 Aston Martin Vanquish Volante sits atop of the Aston Martin line-up with its coupe sibling, and benefits from the advanced technical and engineering details found in the standard Aston Martin Vanquish.
The Aston Martin Vanquish Volante is powered by a 6.0-liter V12 engine that produces an impressive 565hp at 6,750rpm. Torque output peaks at 457lb-ft of torque at 5,500rpm and all this power is then sent to the rear wheels via a Touchtronic 2 six-speed automatic transmission. Complementing this potent powerplant is the fact that the new Vanquish Volante has a near-perfect 51:49 weight distribution.