Following the world debut of the Toyota FT-86 Open Concept at the Geneva Motor Show 2013, the latest variant has been previewed in 'Flash Red' ahead of its debut at the upcoming Tokyo Motor Show 2013 later this month,
Unlike the white Toyota FT-86 Open Concept which debuted at Geneva however, this one will be right-hand drive and equipped with an automatic transmission.
It is very surprising that Toyota has created another convertible Toyota GT86 because it was recently speculated that the Toyota FT-86 Open Concept had been put on indefinite hold for a variety of reasons. Most notably, the weight of the vehicle is reportedly an issue with Toyota still having some development to do before the rigidity of the car could come anywhere close to the regular GT86 coupe. Additionally, Toyota is currently working hard with BMW to create a new joint-venture sports car and could see that project as more financially viable than creating such a niche car as the Toyota GT86 Convertible. Additionally, this partnership is set to spawn a new sports car platform which the next-gen Toyota GT86 could utilise.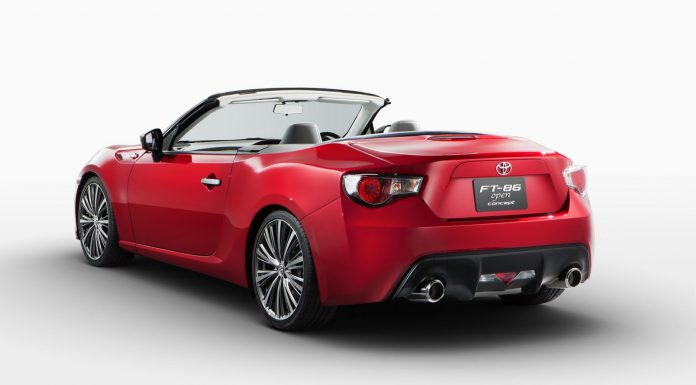 However, with the impending debut of the 'Flash Red' Toyota FT-86 Open Concept, we still have hope that a drop-top GT86 could hit the market in the coming years!