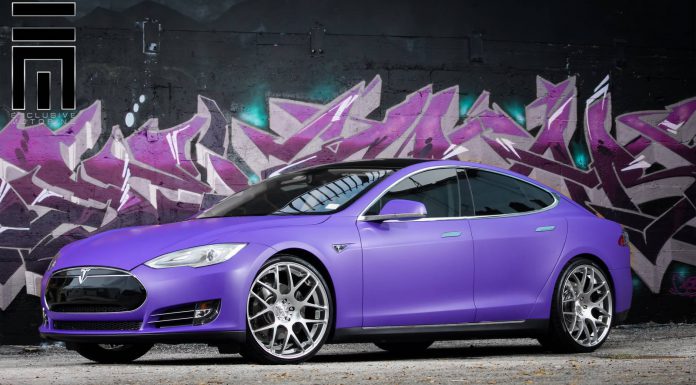 Tuners Exclusive Motoring have got their hands on a Tesla Model S and have made this, usually, subtle saloon really stand out from the crowd with very few changes indeed. The tuners have wrapped the car in a very alluring matte purple that screms 'LOOK AT ME!' and have continued the attention seeking theme with the wheels they have chosen to fit.
They are just insane! 22 inches of Avant Garde wheels. Under the hood the tuners have fitted the engine…oh wait. The Tesla Model S is a fully electric sporty saloon that will hit 100km/h in a stunning 4.3 seconds, a respectable time for a saloon with a combustion engine under the hood.
What do you think of this modded electric monster? Should it have been finished in matte green to highlight its environmentally friendly credentials?