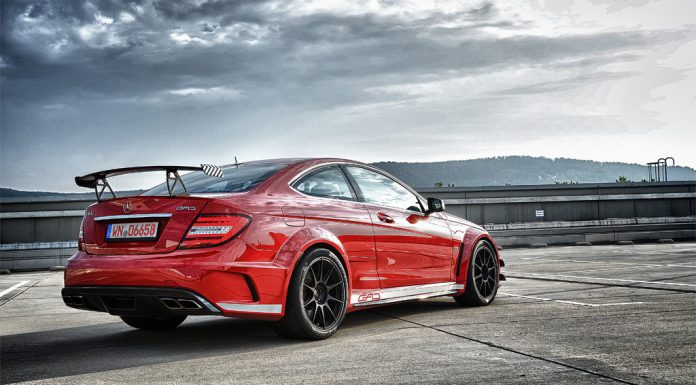 The Mercedes-Benz C63 Black Series. The standard C63's 451bhp is dwarfed by the Blacks 517bhp and it is also 2 tenths of a second quicker to 100km/h (4.2 seconds). It is not just the pace improvement that makes this car a whole lot more desirable. This car is a boisterous, bravado brimming, testosterone fueled animal and it looks menacing and we love it!
The C63 and other rear-wheel-drive AMG's are famous for a few things. Their mighty war-bellow, their huge fuel bills and their ability to shred their tyres than pretty much anything else on the road, the last of which is testament to the brilliance of sending power to the rear wheels. But what if there was a four-wheel-drive Black Series? Would it be quicker, slightly more sane and a little most useable and less intimidating?
Well question no longer as tuners GAD-Motors have created an all-wheel-drive C63 Black! The tuners upgraded to superb M157 V8-biturbo engine in this C63 Black Series and also squeezed in a 4Matic system. The savage C63 Black Series became a different car, a different level all around race car all whilst being fantastic fun. The performance bar has also been raised making this the quickest tuned Mercedes AMG on the road to date!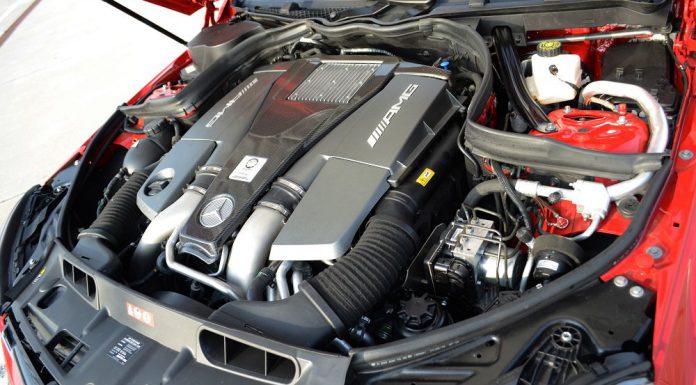 3.1 seconds to 100km/h, 0-200KM in 8.8 seconds 0-300KM in 23.5 with full aero package, 8.7 seconds and 22.7 seconds are achievable without the AMG aero package.
850HP and 1350NM of torque achieved by using GAD-Motors turbo upgrades for the M157 and raising the rev limiter to over 7000 RPM. To handle these upgrades the cooling system has also been bettered to make use of maximum power output at any time. The power is handled through GAD-Motors revised 4Matic gearbox that can handle 1500NM of torque equipped with a modified MCT (multi-clutch) capable of transferring the power to all wheels plus having a faster shifts between all the gears. Special adjustable suspension was developed for the 4Matic setup by KW-Suspension making the car capable of achieving good numbers at a race track. Carbon Ceramics are the choice of breaks used stopping this car from 100KM in 33 meters and 132 meters from 200KM.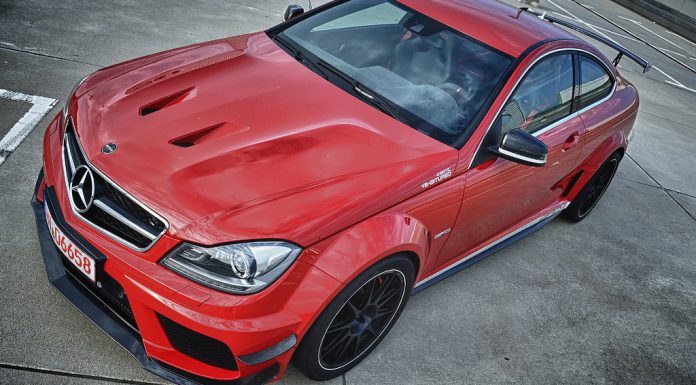 The cost for all these changes and mega performance? €180,250 (not including the price of the Black Series!). That is a lot of money but for a lot of performance!