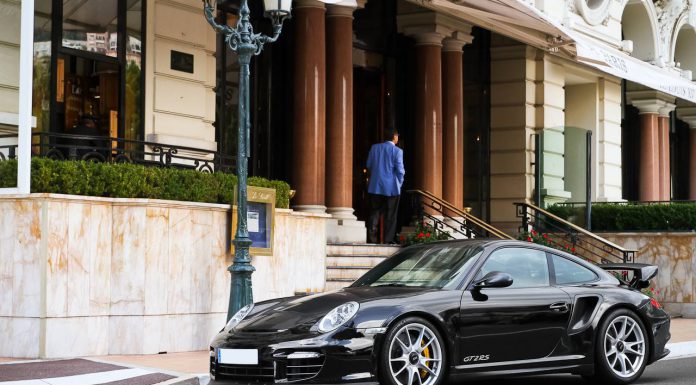 The Porsche 911 GT2 RS. The most powerful 997 edition 911 that was ever built. Essentially a rear-wheel-drive 911 Turbo with a massive power upgrade, the GT2 RS is arguably the most fearsome Porsche ever built (the 991 version is current being planned) and thus was granted the name of Widow-Maker!
Compared to the 'normal' GT2, the RS serves up a rather unexpected and extreme power boost, adding 90 hp for a total of 620, available at 6,500 rpm and sheds around 70 kg of weight. It allows the RS to sprint from 0 to 100 km/h in 3.5 seconds, 0 to 200 km/h in just 9.8 seconds, and 0 to 300 km/h in 28.9 seconds. The top speed is an astonishing 330 km/h, two more than the 997 GT2.
The 911 GT2 RS differentiates itself from its sibling not only on performance, but also on looks and the generous use of carbon fiber parts fitted throughout the car, on the inside as well as the outside. The most noticeable differences are the front hood carrying a plastic sticker Porsche logo, the fenders, the side mirrors, the rear air intakes and the lip spoilers at the front and rear, all made of carbon fiber.
We were lucky enough to experience the white-knuckle ride and power of the GT2 RS when testing it in 2012. An unforgettable experience. This image was captured by Raphael Belly Photography in Monaco.