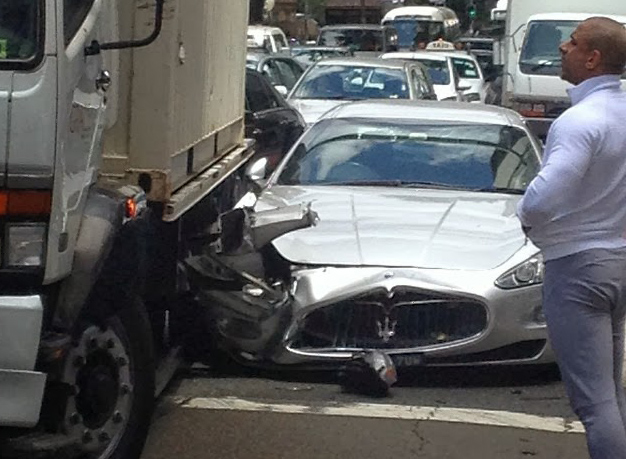 An unfortunate luxury car owner from Sydney, Australia recently had his awesome silver Maserati GranTurismo squashed by a truck while heading to the gym. The photos above reveal the carnage caused by the accident.
It's not yet known how the incident occurred or who is to blame. It seems clear that the truck hit the GranTurismo at its rear, severely damaging the front left of the Maserati. At first sight the damage looks quite comprehensive, although the car is unlikely to be declared a write off with the rest of the vehicle looking remarkably untouched.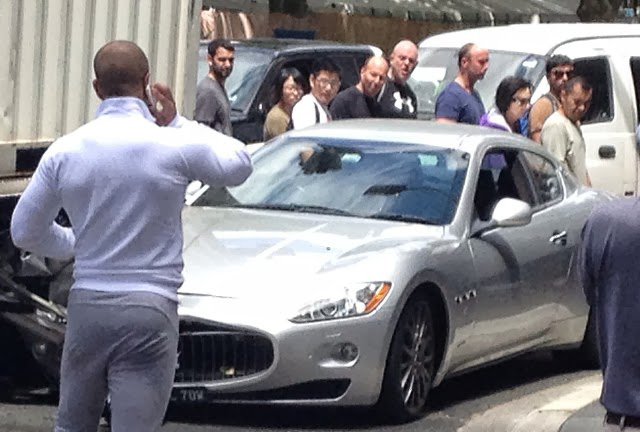 The Maserati GranTurismo was first released at the Geneva Motor Show 2007. From the photos, it looks as though this example was an early car with the 400 hp 4.2 litre V8 engine. The Maserati GranTurismo is a pretty rare sight on the streets of Sydney and across Australia generally. Its sad to see one in such a state.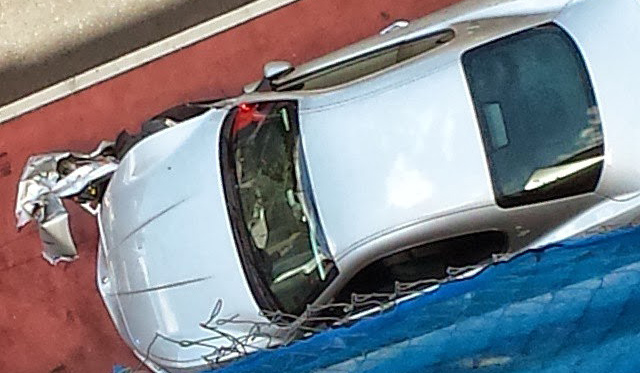 Hopefully the truck drivers insurance will cover the costs of repairing the damage and we'll see it back on the road once again! We don't hear much about the exotic car culture in Australia, yet we understand that there have been a number of high profile accident's involving Maserati's in recent years.
Back in April a Maserati Quattroporte driver died in a New South Wales collision. We also heard about a 2004 Maserati which caught fire on Safety Bay Road in Baldivis near Perth. Hopefully the Maserati carnage has come to an end!
[Via Zero2Turbo]