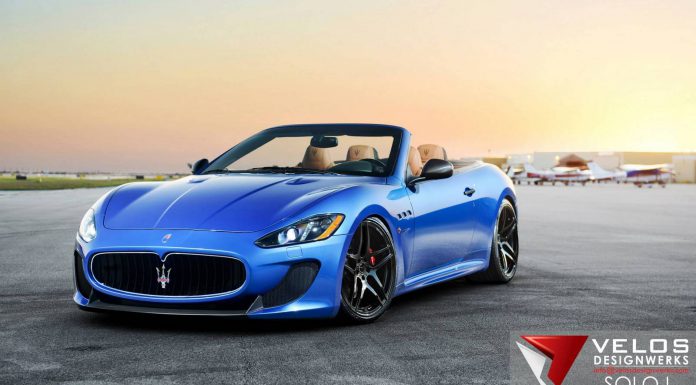 This is the Velos Designwerks Maserati GranCabrio MC.
The Maserati GranCabrio MC is the last word in performance for the convertible Maserati range. The glorious sounding 4.7 Liter V8 engine produces a more than adequate 460 hp and it can accelerate from 0-100 km/h in 4.9 seconds. It will eventually go on to a top speed of 288km/h. All while the driver can be basking in the sunshine with the top down.
While the Maserati GranCabrio MC is stunning, possibly the best looking drop top we have ever seen, the Maserati Spec list is a little restrictive and can leave owners wanting more. This is where Velos Designwerks enter!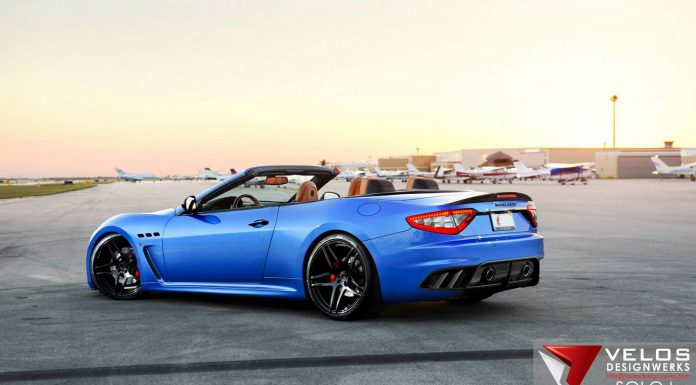 Velos Designwerks have fitted this pretty blue Maserati GranCabrio MC with a set of their black Solo L wheels. Velos Designwek's Solo L wheels are available ranging from 18 inches to 22 inches. The wheels are made from one piece of forged aluminum and are designed to have a sporty and aggressive look. Several finishes are available for the wheels allowing owners to colour them in any colour they desire.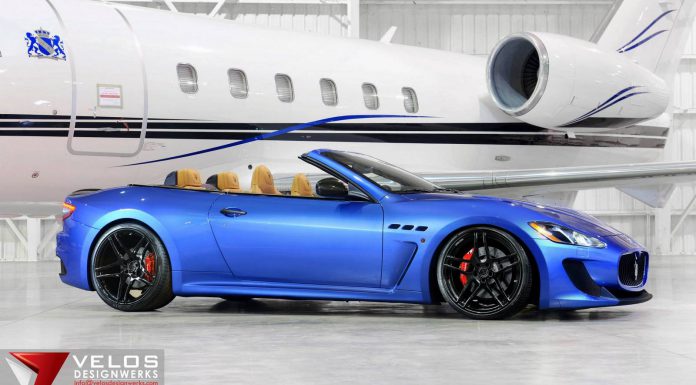 Velos Designwerks are no strangers to the Maserati GranCabrio MC, having previously worked on a gold wrapped version. That car featured a set of its black Solo L wheels too. Swing by the linked article if you want to take a closer look at that car.
Of course, Velos Designwerks aren't the only company currently working on the Maserati GranCabrio MC. Novitec Tridente released a package for the Italian convertible recently, complete with a supercharger and 646 hp.