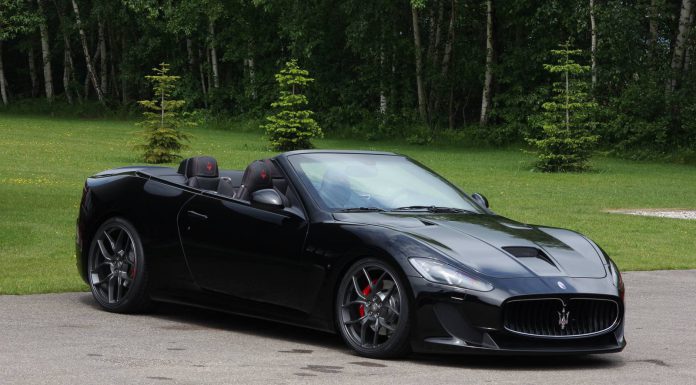 Maserati tuning specialists Novitec Tridente from Germany have revealed their latest creation based on the Maserati GranCabrio MC. They have mounted a new supercharger to the 4.7 V8 engine resulting in a improved power output of up to 646hp! It now has a top speed in excess of 305km/h and a 0-100km/h time of just 3.9 seconds, with 0-200 km/h in 11.4 seconds.
In factory spec, the Maserati GranCabrio MC, comes with a 4.7 liter V8 producing 460 hp and 520 N-m of torque. It has a top speed of 289 km/h and a 0-100 in 4.9 seconds thanks to the MC Auto Shift, 6-speed ZF automatic. Novitec Tridente concluded that was too little for a 4-seat convertible, and hence their new package.
To extract the extra power they had to dig deeper. A new supercharger has been fitted, it is driven by the engine mechanically and cooled by a water-cooled intercooler with two heat exchangers. It has a maximum boost pressure limited to 0.43 bar.
Novitec Tridente also enhanced the intake manifold, fitted the fuel system with larger injectors and calibrated the engine electronic mapping. The centrally positioned air scoop on the hood provide better air feed and can also be added without the entire conversion package. Owners will receive a refined sound via the flap-controlled production exhaust with two 105mm tailpipes that come in black or polished finish.
The new power figures are amazing. Like stated before, the V8 punches out 646hp at 7,500 rpm which is 186 more than the stock output. It has a peak torque to 624Nm at 5,600rpm and, as explained above, the new top speed is in excess of 305km/h. The car uses a new suspension system that allows adjustable damper settings and lowers the ride height by up to 40mm high, at 80km/h the car reverts to its normal ride height.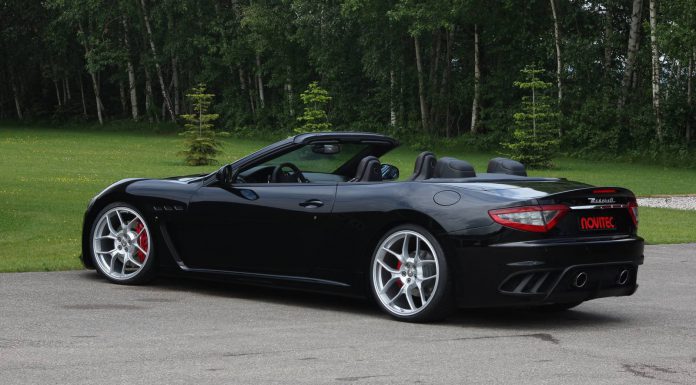 The car will use Novitec Tridente NM4 wheels with five delicate twin spokes, the sizes of the wheels are 9Jx21 in front and 12Jx22 on the rear axle. These wheels are then wrapped with Pirelli P Zero high-performance tires in sizes 255/30 ZR 21 and 315/25 ZR 22. One can also opt for the Novitec Rosso NM3 wheels.