Unveiled last year at the 2012 Paris Motor Show, the Maserati GranCabrio MC is the last word in performance for the convertible Maserati range. Utilizing 460 horsepower from a 4.7 Liter V8 engine, it can accelerate from 0-60 in 4.9 seconds and eventually go on to a top speed of 179 MPH all while the driver can be soaking up the sun with the top down.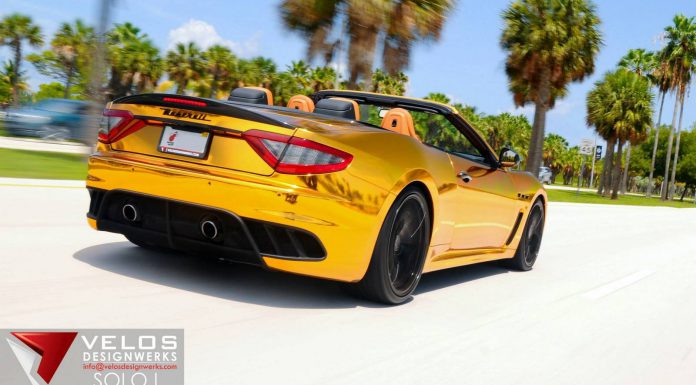 All of the specs on the GranCabrio MC are all very wonderful, but what if you're wanting to add your own personal touches?
Well, Velos Designwerks may have the solution for you. As they have recently fitted a gold GranCabrio MC with a set of their black Solo L wheels. Velos Designwek's Solo L wheels are available ranging from 18" to 22."
The wheels are made from one piece of forged aluminum and are designed to have a sporty and aggressive look. Several finishes are available for the wheels allowing for a number of choices.