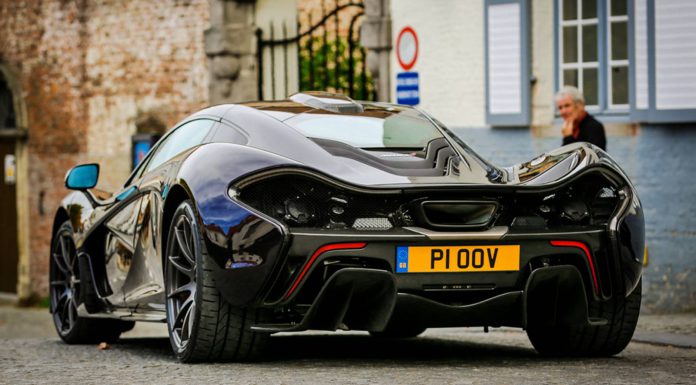 Following the recent images and videos of Jeremy Clarkson testing the McLaren P1 in Bruges and at Spa-Francorchamps, some additional images have emerged from Bruges.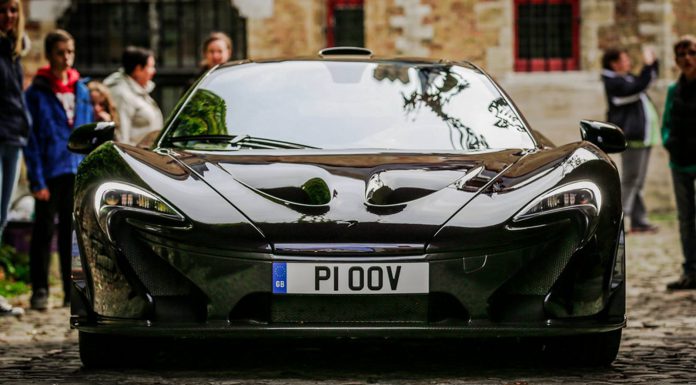 As they show, Clarkson was behind the wheel of a unique dark purple McLaren P1 and cruised through the historic streets of Burges in one of the world's most advanced supercar.
A number of tech features make the McLaren P1 a very fast car. Cutting straight to the figures, the McLaren P1 will travel from zero to 100km/h in less than 3 seconds, zero to 200km/h in under 7 seconds, and zero to 300km/h in no more than 17 seconds. This is thanks, in part to the Instant Power Assist System (IPAS) which is essentially KERS, for road cars. Putting the 300km/h statistic into perspective, this is 11 seconds faster than the legendary McLaren F1 road car. Top speed is electronically limited to 350km/h.