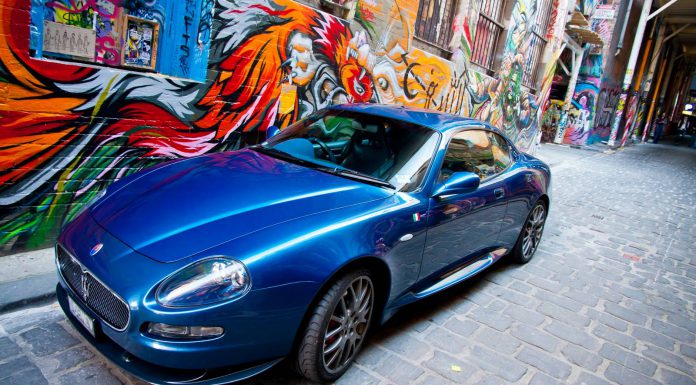 If current reports are to be believed, then Maserati is currently preparing a successor to the original Maserati Gransport. Some suggestion has been around the new Maserati GranSport featuring the same chassis as the Alfa Romeo 4C as well as a 30-liter bi-turbocharged V6 engine. However, the latest word is that Maserati will stick with the 2+2 layout of the current GranTurismo with the car possible to be dubbed the Maserati Shamal.
However, while we wait for the reported release of the Gransport's successor in the coming years, Nick Bianchin Photography has put together the following gallery for us showcasing the original Maserati Gransport. However, this Gransport isn't just your regular Gransport and is instead the Maserati Gransport MC Victory.
Just 180 units of the Maserati Gransport MC Victory were manufactured with all featuring unique carbon fiber accents inspired by the Ferrari Enzo-based Maserati MC12.