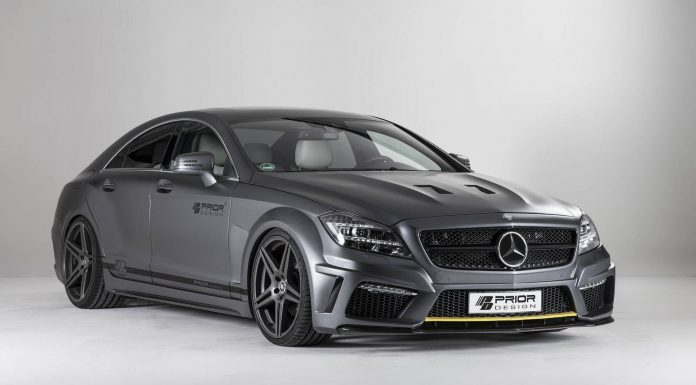 Prior-Design, have revealed their latest Mercedes CLS PD550 Black Edition which features high quality Dura-Flex FRP (Fiber Reinforced Plastic) parts that will fit all model variants to add a much more aggressive and interesting look to the otherwise curvaceous and mundane looking Mercedes-Benz Saloon.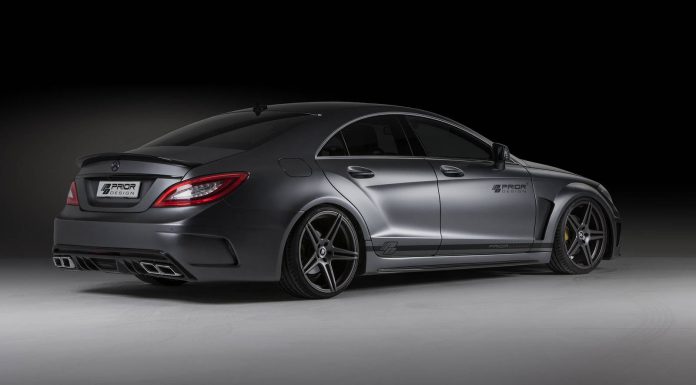 Parts included in the package include; Black Edition front bumper, side skirts, rear bumper, front fenders, rear trunk spoiler and our favorite, the AMG Black Series-esque front bonnet add-on!
The cost of these quality Prior Design product comes to a total of €7,347, that is not cheap but add a whole dimension to even the most average of CLS's. If you fancy a German saloon that presents a lot more sporting prowess than the standard CLS, the Porsche Panamera offers a wide range of options including diesel variants up to the staggeringly rapid Turbo. Prior-Design also offer an extensive package for the Panamera, the Porsche Panamera PRIOR600. Sporty Saloons never looked so good!