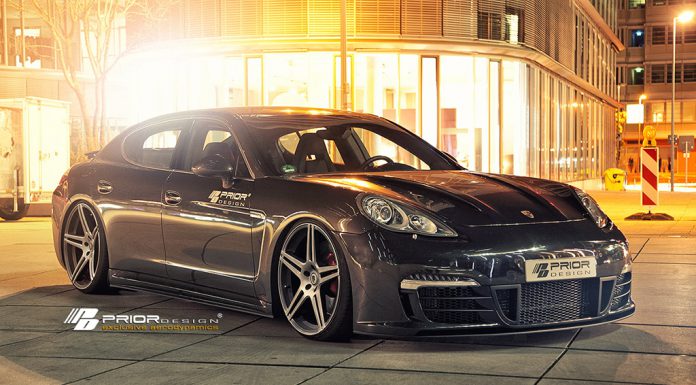 While Prior Design is responsible for some insane offerings like this Audi R8, they're also quite versed in creating more subdued bodykits for high-performance vehicles. We present to you the Porsche Panamera PRIOR600 by Prior Design.
All the new exterior components featured on the Porsche Panamera PRIOR600 by Prior Design are made from Fiber Reinforced Plastic and are consequently very durable while not being outrageously expensive. The PRIOR600 aerodynamic kit can be purchased all-together or each new exterior component can be purchased separately.
The Porsche Panamera PRIOR600 by Prior Design includes a redesigned front bumper, rear bumper, side skirts, bonnet and rear truck spoiler. The car can also be optioned with a more expensive carbon fiber bonnet and carbon fiber rear trunk spoiler.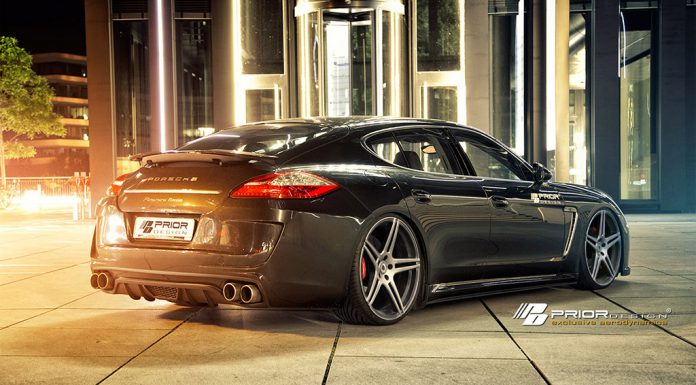 The new front bumper costs €3490, the rear bumper costs €2990, side skirts are €1990, the standard bonnet is €3990 (€4990 for the carbon fiber piece) and the carbon fiber rear spoiler will set you back €4990.