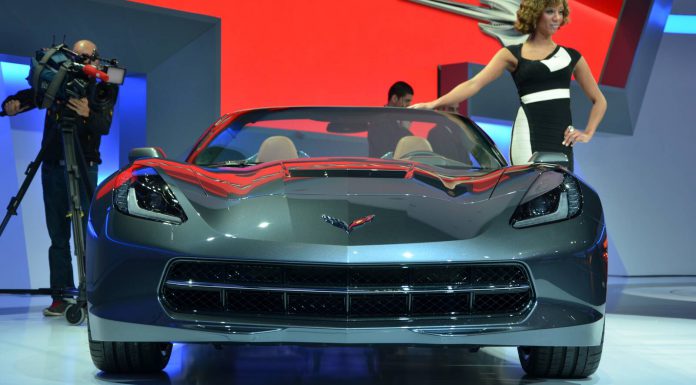 As we recently reported, demand for the 2014 Chevrolet Corvette Stingray is sky high at the moment. Consequently, no one could blame Chevrolet for pumping out more Corvette's from its Bowling Green production facility.
However, General Motors officials have confirmed that despite the demand currently resulting in a six-month waiting list, production of the Corvette Stingray will remain capped at 160 units per day. While speaking about the issue, Corvette Chief Engineer Tadge Juechter said, "We've seen this again and again. You bring out a new Corvette and the demand is sky-high at the beginning, and then it tapers off. It's not worth making that investment [of a second shift], even though for awhile we make a lot more money getting those cars out there."
2014 Chevrolet Corvette Stingray Convertible at Geneva

In addition to the high demand for the Corvette Stingray coupe, the Bowling Green production facility is also starting to ramp up production of the Corvette Stingray Convertible.
The new Corvette is the most powerful base Chevrolet Corvette ever produced. The Chevrolet Corvette Stingray Convertible features the same new generation LT1 GM V8 engine as the Coupe producing 455hp. It is able to launch to 100km/h in under four seconds, pull over 1G when cornering and stop from 100km/h in a similar time to the Z06 Corvette.
[Via AutoNews]