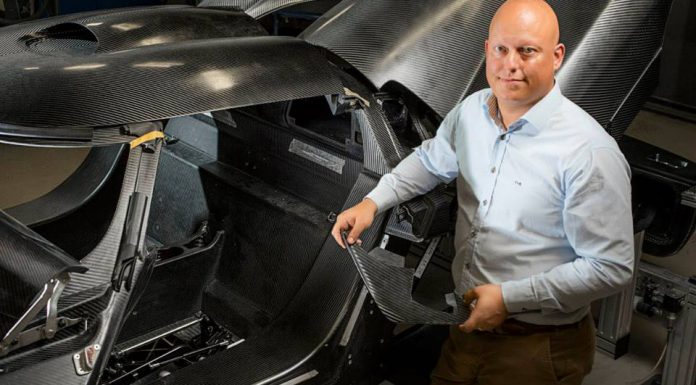 Not long after additional details about the upcoming Koenigsegg One:1 were released, the very first image of the car's carbon fiber shell has been released.
The image was shot for a magazine feature and behind the company's CEO and founder Christian von Koenigsegg is what's believed to be the very early stages of the Koenigsegg One:1. However, how can we be sure that this is the long-awaited and most powerful Koenigsegg ever produced?
Well, look at the roof. See the carbon fiber roof scoop? That's how we know this is the real deal. Additionally, the car is sporting a sticker reading '105' indicating that it will be the 105th Koenigsegg produced. All previous renderings leading up to this point have showcased the aforementioned roof scoop.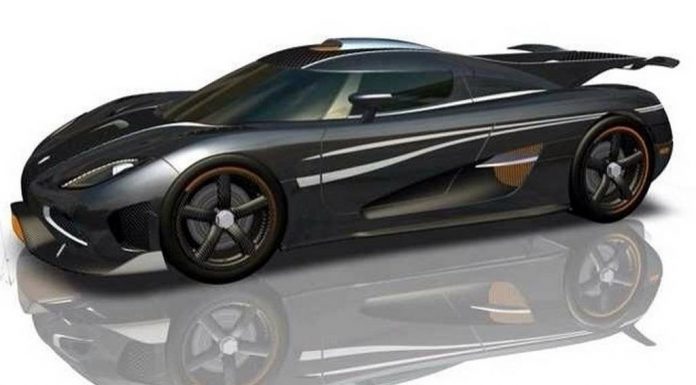 The Koenigsegg One:1 name obviously arrives from its perfect one-to-one weight and horsepower ratio derived from the 1400hp V8 and the 1,400kg weight. However, this particular news isn't new. What is new however is that Christian von Koenigsegg says the Koenigsegg One:1's weight of 1,400kg will include all water, oil and fuels. What's more, von Koenigsegg includes the weight of the driver in that total figure.
Consequently, the Koenigsegg One:1 is set to become the fastest Koenigsegg ever produced. Based on the Koenigsegg Agera, computer simulations suggest the One:1 could sprint to beyond 450km/h. Finding a place to achieve such a speed however, could prove the real challenge for Koenigsegg.
Update: Koenigsegg confirmed on Facebook that the car in the photo is not a One:1 but is instead an upcoming Agera R. It certainly looks as though it has a roof scoop so it should be interesting to see the finished product!
[Via James Holm]