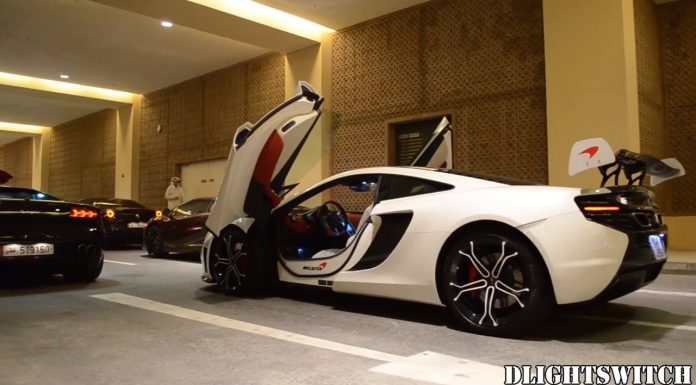 Qatari's love their cars and not just to park in garages and admire, but to drive, and drive fast! This video below is the perfect example of a few friends with amazing cars going for a late night cruise and causing some mayhem! Flybys, revving and brutal acceleration make for an evening of fun.
[youtube]http://youtu.be/4jL0q9PuOrA[/youtube]
The video features on seven special cars, including three Mercedes SLS's a McLaren 12C that has been tuned by FAB Design and no convoy would be complete without the mighty Lamborghini Aventador. The Qatari's do not just enjoy their cars at night either. A few weeks ago we brought you a report of the supercar and tuning scene in the country, it's fair to say that some of the cars that can be found in the country are insane!
Turn up the volume and enjoy the Qatari's having a blast, literally!