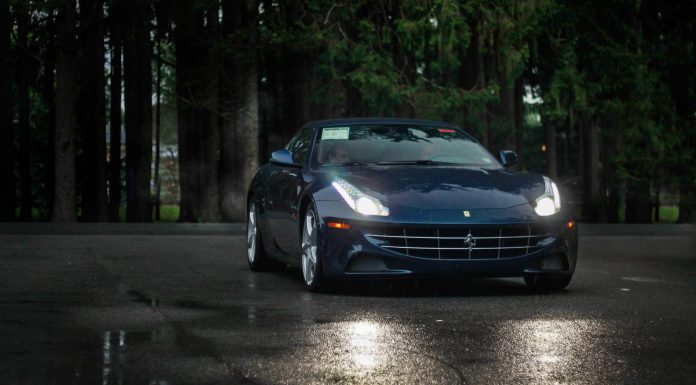 The FF is a unique Ferrari. It is the first to feature four-wheel-drive and the first hatch-back/flying-spur styled car ever to leave the factory in Maranello. However, do not think for one second that this car does not have the pace or raw Italian power that is associated with the marque. The Ferrari Four has an astonishing top speed of 335 km/h and it accelerates from zero to 100 km/h in 3.7 seconds, impressive figures considering the FF weighs in at over 4,000lbs. These performance statistics are made possible by the cars magnificent power-plant. The Ferrari FF has the largest capacity road-going Ferrari engine ever produced (the same as in the F12 Berlinetta and LaFerrari): a 6.2 liter naturally aspirated direct injected V12, which produces 651hp. A huge power output and an engine that produces one of the best engine notes of any modern Ferrari. Whether you love the FF or hate it, you cannot help but respect it!
It's styling received a very mixed reception, many complaining that it simply looked 'wrong' and very 'un-Ferrari', however, having seen the car in the flesh a number of times it is fair to say that opinions have swayed and the bulbous shape seems to have grown on the cars critics.
This stunning image of the FF in the rain was taken by LamboShane in the USA.