One evening on the Qatari Corniche, an area for the richest dwellers of the world wealthiest country. When wandering the streets of London, walking the beach in Cannes or visiting the famous Casino Square of Monaco, one thing will stand out, the Qatari supercars. Ever year the number of supercars in Qatar increases and so do the number that visit the famous cities of Europe.
Don't think for one minute thought the the Emirate itself is deprived of the echos of raging exhausts and cars wrapped in the most outrageous colours.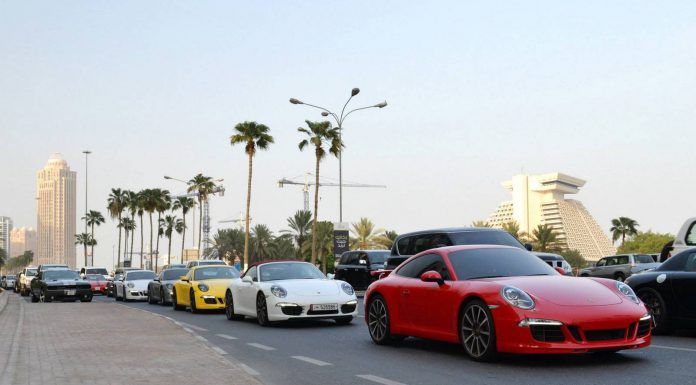 Qataris have been bitten by the speed bug and more and more exotic and tuned metal can be seen rolling through the streets of Doha causing crowds to form whenever they are stood still. Droves and clusters of Nissan GTRs, BMW F10 M5s, Porsche Carreras, Lamborghini Aventadors and various Ferrari's are regularly seen cruising in formations across the capitol.
The majority of cars can all be told apart from one another from the modifications that their wealthy owners have made. Whether it be a larger body kit, a raunchier exhaust or bright coloured wrap, the Qataris like to stand out from the crowd as you can see from this gallery.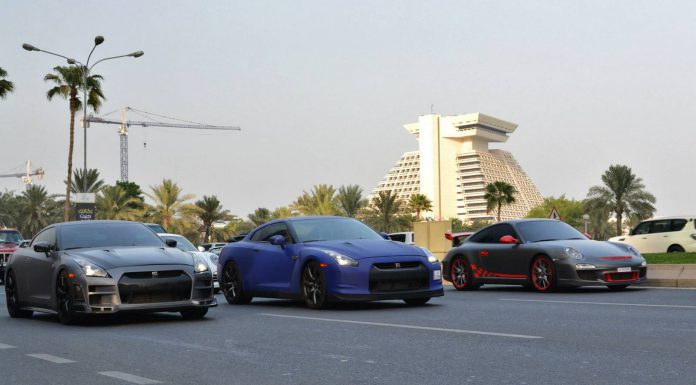 Slayclops photography, snapped all these stunning machines in a single evening in Qatar. A very impressive gallery indeed!