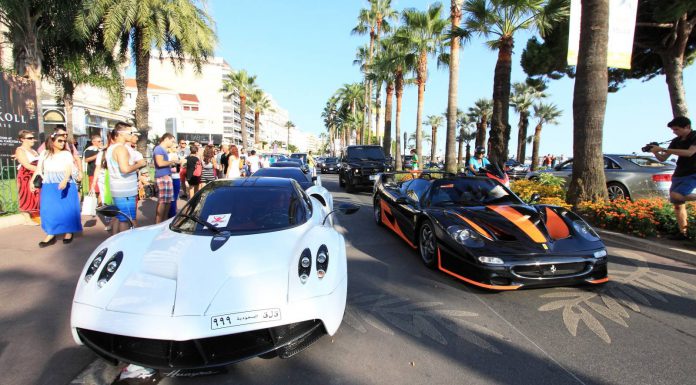 The Arabs extravagant supercars are becoming famous for travelling around the globe and one of their favourite destinations appears to be the city of Cannes on the French Riveria. As the video below shows the line up of arab cars, most of which have been either wrapped in eye-catching colours or tinkered with by tuning firms, including the famous white Saudi Arabian Pagani Huayra, two Lamborghini Aventador Roadsters, a Hamann F10 M5 and a very controversial RRR Ferrari F50.
[youtube]http://www.youtube.com/watch?v=lm-UY_eUKQI[/youtube]
The Arabs sure know how to have a good time with there outrageous looking and sounding supercars. Turn up the volume and enjoy!