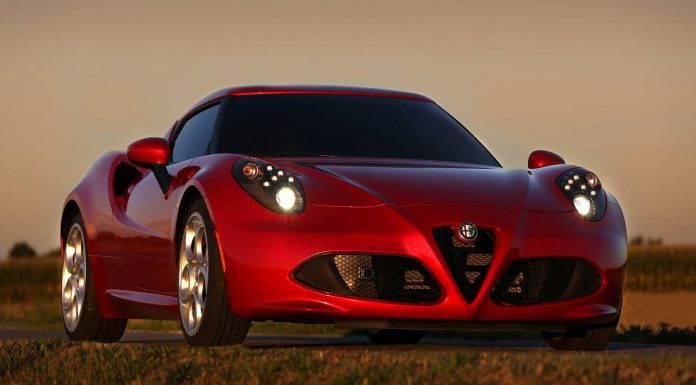 Earlier this year it was revealed that just a select few Fiat dealerships in the United States would receive the Alfa Romeo 4C next year. However, recent comments from Alfa Romeo CEO Harald Wester seem to conflict that previous commitment.
While speaking with Automotive News via email, Wester revealed that "Most likely, the Alfa 4C will be sold in the U.S. through the Maserati network". This is sure to be a piece of upsetting news for those Fiat dealerships across American hoping for months to soon stock the market-redefining carbon fiber sports car.
As a result, it seems as though only Maserati dealerships in the U.S. will receive the Alfa Romeo 4C. Unfortunately, Wester and the chief spokesman for Chrysler refused to comment on this possibility thus indicating that it's a foregone conclusion.
As a refresher, the Alfa Romeo 4C features a 1.75-liter four-cylinder turbocharged engine delivering 241hp at 6,000rpm and 350Nm of torque at 2,100rpm-3,750rpm. While such a powertrain doesn't sound all that impressive, the 895kg dry weight of the Alfa Romeo 4C will make it sprint to 62mph in just 4.5 seconds, which is four-tenths quicker than a Porsche Cayman S equipped with the expensive PDK transmission! Expect the U.S.-spec car to accelerate slightly slower as it weighs 100kg more.
[Via AutoNews]