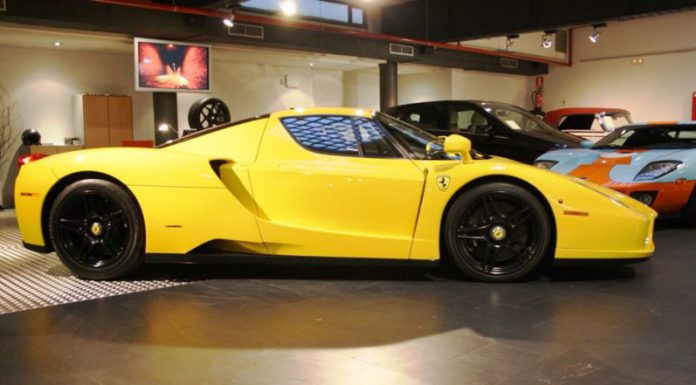 While the Ferrari Enzo may have recently been replaced by the 2014 Ferrari LaFerrari, the Enzo will always maintain a special place in our heart. Our good friend, Ian Kuah even had the chance to drive a red Ferrari Enzo earlier this year.
Officially, just a handful of colors were available for the Ferrari Enzo with black, red and yellow being the most common. However, owners willing to splash even more cash, could purchase their Enzos in numerous other shades such as white (to which there's only one in the world), blue and silver.
What we have here is a rare Giallo Modena (yellow) 2004 Ferrari Enzo currently for sale in Europe with an asking price of 890,000 euro. This particular Ferrari Enzo has covered a mere 15,000km and with its black wheels, is clearly reminiscent of Bumblebee from Transformers!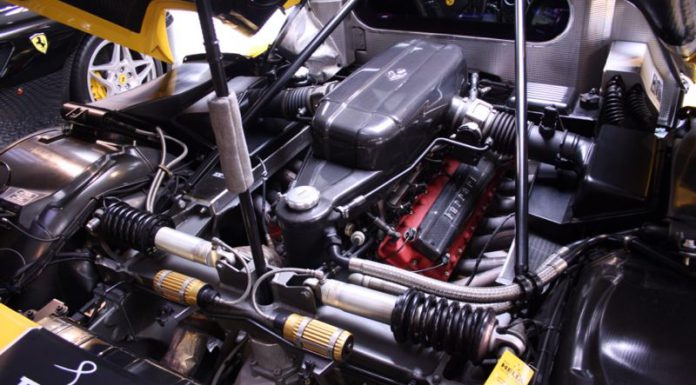 Would we buy this if we had the money? Yes. Do we have the money? No. Would you buy this if you had/have the money? We certainly hope so!
[Via Luxury4Play]