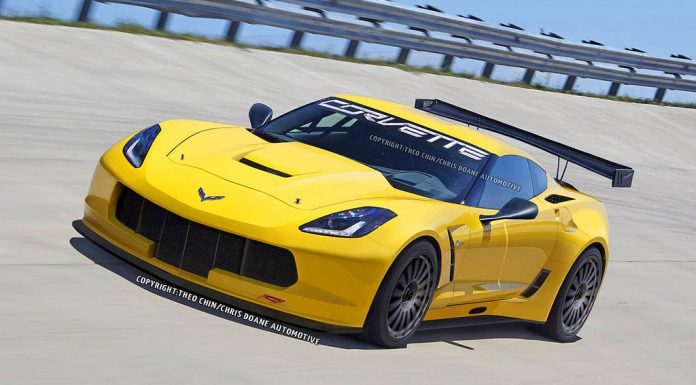 As you may recall, the Chevrolet Corvette C7.R debuted under heavy camouflage at Laguna Seca last month. However, that checkerboard camo was unfortunately covering up many of the more subtle design elements.
Thankfully, Theophilus Chin has put together some excellent renderings of the upcoming Chevrolet Corvette C7.R showcasing how it could potentially look when it hits the racetrack sometime next year.
As it stands, little is known about the Chevrolet Corvette C7.R. It will obviously replace the Chevrolet Corvette C6.R built by General Motors for endurance racing and could feature any number of different engines. The Chevrolet Corvette C6.R competed in the GT1 championship with a 7.0-liter V8 from 2005-2009, before using a 6.0-liter V8 later in 2009 and a 5.5-liter V8 engine in GT2 racing ever since. Consequently, the Chevrolet Corvette C7.R could feature an updated variant of this engine, but it's likely Chevrolet will opt for an entirely new powertrain.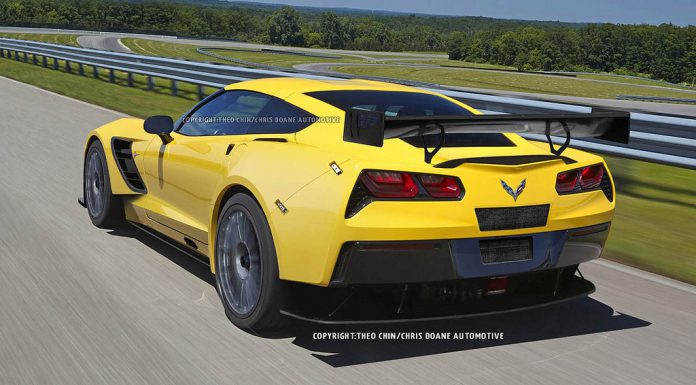 One thing that can be confirmed is that the Chevrolet Corvette C7.R will make its racing debut on January 26th next year at the Rolex 24 at Daytona in Daytona Beach.
If the Chevrolet Corvette C7.R continues to compete in the GT2 championship, then it'll inevitably be even more potent than the recently confirmed Callaway Competition Chevrolet Corvette C7 FIA GT3 racer.
[Via Theophilus Chin]