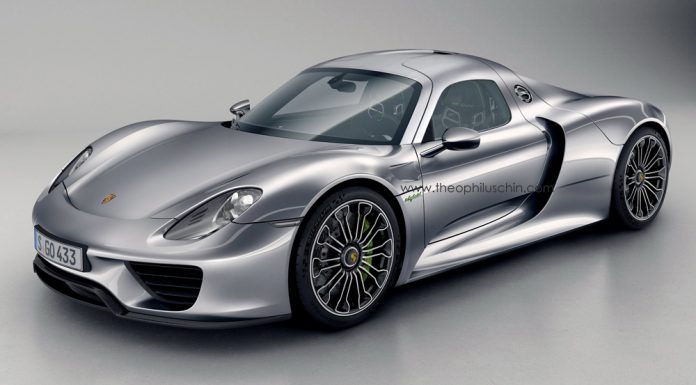 If you cast your minds back to the North American International Auto Show 2011, you may recall Porsche debuting the Porsche 918 RSR Concept.
The Porsche 918 RSR Concept featured an advanced form of hybrid technology incorporating a flywheel accumulator and the standard engine from the Porsche RS Spyder racing car. Consequently, Porsche predicted the 918 RSR Concept to deliver 563hp. Arguably even more important than that advanced drivetrain system was the fact that the Porsche 918 RSR Concept was a coupe.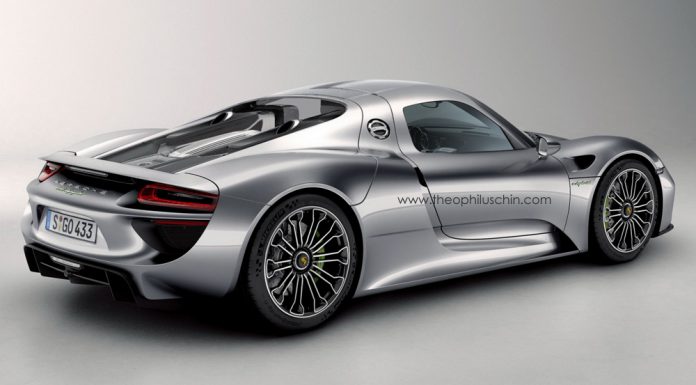 As we well know, all other forms of the Porsche 918 Spyder have obviously been convertibles. When initially confirming that the Porsche 918 would indeed only come as a spyder, Porsche cited the added advantages of having the ability to remove the hardtop and still enjoy all the pleasures of driving a regular convertible.
However, this didn't dissuade Theophilus Chin who decided to render a Porsche 918 Coupe. In addition to obviously featuring a fixed roof, the Porsche 918 Coupe would also allow Porsche to fit the car with butterfly doors!
[Via Theophilus Chin]