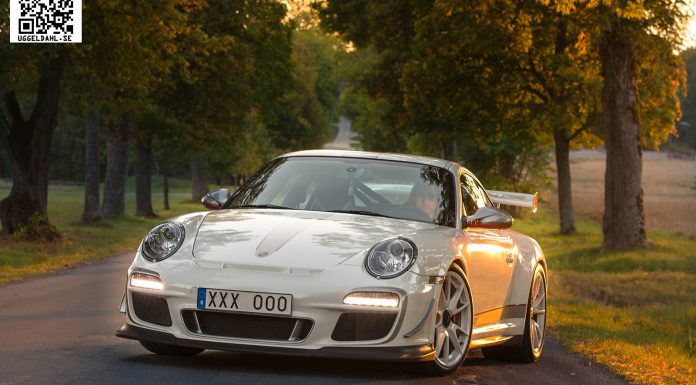 Another day and another Photo Of The Day. This particular image showcases a stunning white Porsche 911 GT3 RS 4.0 and comes complete with a full gallery for your viewing pleasure. The following images were shot by Marcus Uggeldahl.
Utter the words GT3 RS 4.0, and supercar enthusiasts like ourselves no exactly what you're talking about. Arguably the most potent road-going Porsche 911 ever produced, the Porsche 911 GT3 RS 4.0 takes the already hardcore GT3 RS and turns everything up a notch.
Equipped as standard with light weight components such as bucket seats, bonnet and front wings made of carbon fiber, plastic rear windows and weight-optimised carpets, the two-seater's ready-for-road weight is a mere 1,360 kilograms with a full tank of fuel.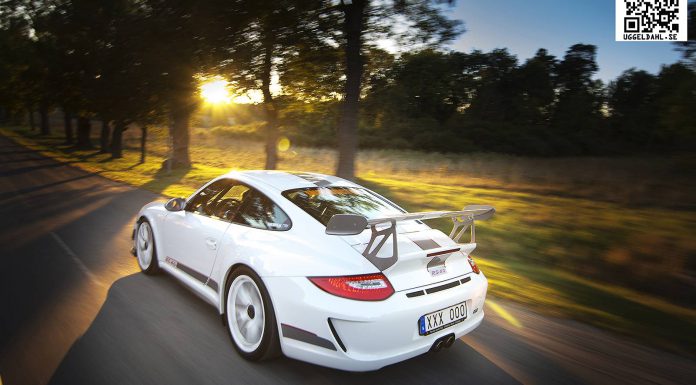 Powering the Porsche 911 GT3 RS 4.0 is a 4.0-liter six-cylinder delivering a total of 500hp and 460Nm of torque at 5,750rpm.