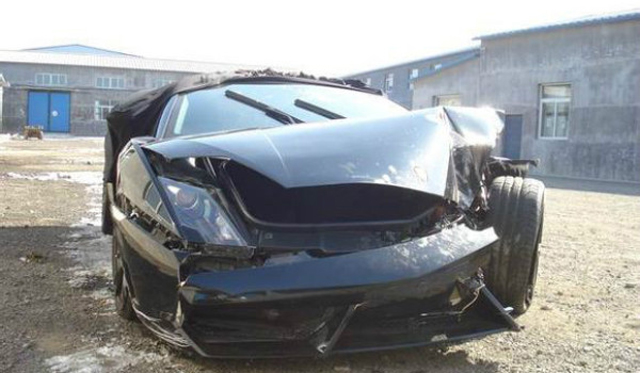 Yet another Lamborghini Gallardo LP560-4 has been destroyed in China following the one we recently brought to you spontaneously combusting in the Asian state.
Unlike that incident where a manufacturer fault could have been to blame for the carnage, the following crash was reportedly entirely caused by driver error. It's reported that the following black Lamborghini Gallardo LP560-4 went around a corner too fast before smashing into a tree.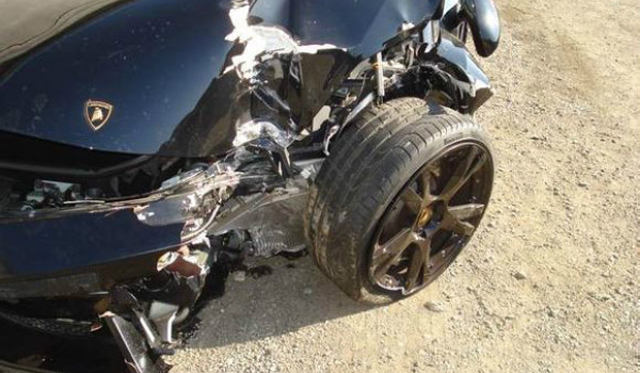 The front right of the car took the brunt of the impact inevitably leaving the driver quite shaken. Fortunately, the driver likely escaped unscaved.