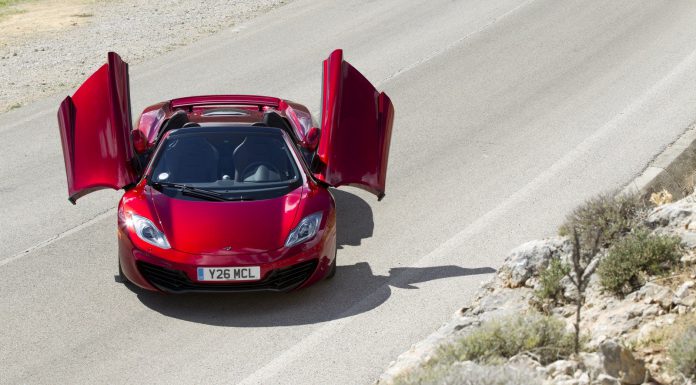 The British marque McLaren is set to break into the Chinese this week it has announced. The Woking based company has begun with the establishment of four new McLaren retailers in Beijing, Shanghai, Guangzhou, and Chengdu, highlighting the continued progress of this exciting global car company. China is the world's number one automotive market at present and access to its growing base of consumers will provide a major opportunity for McLaren and the country is home to a number of wealthy individuals with a passion for supercars as has been highlighted from strong sales of Lamborghini and Ferrari in the region. In time, it is anticipated that the Asia Pacific region will account for one third of global sales for McLaren, with China contributing a growing number of orders.
McLaren Automotive has already established a strong retail network in the majority of the world's mature markets, with the four new retailers in China making 45 locations globally. Despite the global economic downturn, McLaren continues to meet its sales targets, selling over 1,400 cars in 2012; 80% of which were exported from the UK.
The McLaren P1, which will join the 12C and 12C spider in China, is the latest model to be launched by the British brand, and sets new benchmarks for innovation and performance. Following an extensive development programme, it has now entered production, with the allocation for the Asia Pacific region already filled.
Ron Dennis, Chairman of McLaren Group said: "Today, I am very proud to be able to represent McLaren as we mark the formation of McLaren China. In recent decades, McLaren has grown to become a world class, highly innovative technology company that is never afraid to challenge convention. This approach has been applied to all our road cars, which utilise cutting edge technologies to deliver inspirational performance, coupled with high levels of efficiency. China is one of the most exciting and dynamic markets in the world where we will make every effort to be well received. Our entry into China is an important day for McLaren and represents a significant milestone in the development of the company."