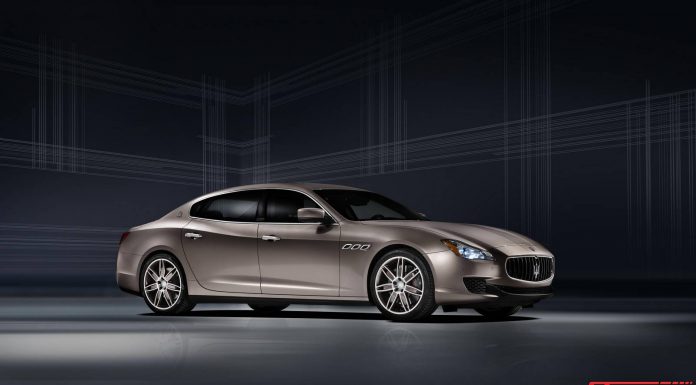 During the IAA Frankfurt Motor Show 2013, Maserati announced that it'll be offering the new 2014 Maserati Quattroporte with a diesel engine for European customers.
That diesel engine comes in the form of a 3.0-liter V6 turbo diesel coming from VM Motori. To keep customers interested, the new Maserati Quattroporte diesel engine is available in two different power levels. The most powerful is a 271hp and 600Nm of torque unit which will be available across all of Europe. Performance figures state it'll hit 100km/h from a standstill in just 6.4 seconds and a limited top speed of 250km/h.
Maserati Quattroporte Ermenegildo Zegna Limited Edition

The second Maserati Quattroporte diesel engine will be available exclusively in Italy and surprisingly, it'll be the least powerful version even though one would think the automaker would want to offer the most potent option in its home country. The Italian diesel engine pumps out 247hp and can reach 100km/h in 6.8 seconds and a top speed of 240km/h.
In addition to this news, Maserati launched the Maserati Quattroporte Ermenegildo Zegna Limited Edition Concept car at Frankfurt. That car features a special effect paint finish that showcases the fluidity and purity of the metal from which the car is formed, by using ultra-fine aluminium pigments. A gloss black primer amplifies the brilliance of the aluminium pigments and creates a sensation of depth.