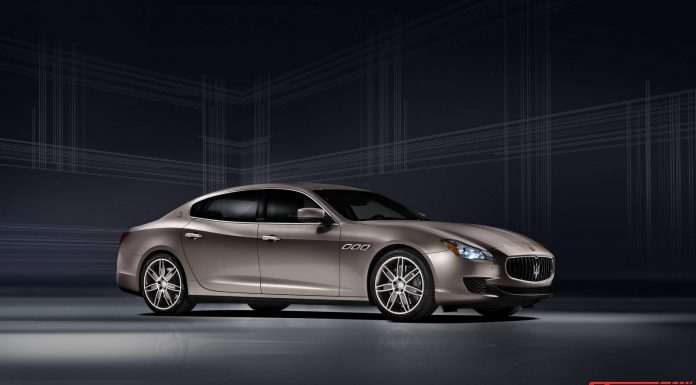 Ermenegildo Zegna. A refined Italian clothing store found on the highstreets of the worlds most affluent cities and now they are combining their elegant design skills into one of the most prestigious and eloquent car manufactures of all time. Maserati. Ermenegildo Zegna's concept for the Maserati Quattroporte limited edition is the result of a close collaboration between the two companies that are linked by history, tradition and exclusivity.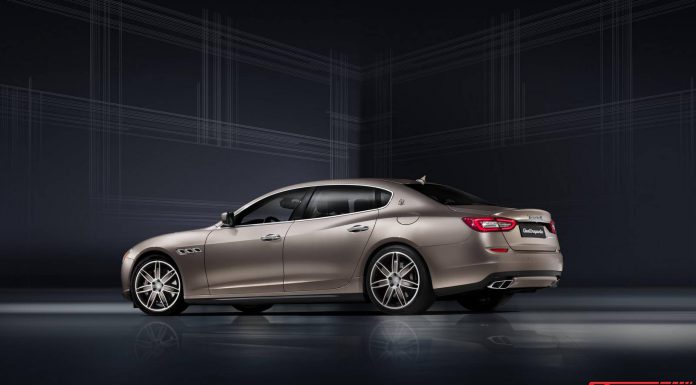 So what differs this car from the already exquisite premium saloon? The exterior of the Maserati Quattroporte Ermenegildo Zegna Limited Edition concept car (the name is almost as long as the 17ft car!) features a special effect paint finish that showcases the fluidity and purity of the metal from which the car is formed, by using ultra-fine aluminium pigments. A gloss black primer amplifies the brilliance of the aluminium pigments and creates a sensation of depth. The platinum metal colour effect finish is warmly nuanced to express the car's classic and sophisticated yet technically advanced character.
A leading role in the Maserati Quattroporte Ermenegildo Zegna Limited Edition concept car is played by its interior, somthing that was already verging on a work of art in the normal Quattroporte. The classical warm hues such as moka and greige are used in a modern fashion to reflect Zegna's latest men's fashion collections, resulting in a formal, sophisticated character. Interior components including the seats, door panels and roof lining are finished in genuine soft leather, in addition to a velvet-smooth, bright fabric that, due to Zegna's vast experience and know-how, guarantees the level of performance needed for automotive applications.
Mechanically the car is identical to the normal edition car, which certainly is not a bad thing. In the UK, the launch line-up consisted of the £80,095, 404bhp 3.0 V6 S, and the £108,160, 523bhp 3.8 V8 GTS. A 271bhp diesel V6 is expected in 2014, while the all-wheel-drive S Q4 model isn't currently scheduled for right-hand-drive production. The pick of the bunch is surely the GTS which manages 0-62mph in 4.7sec and tops out at 191mph finished with a thunderous exhaust tone to result in a truly enthralling driving experience.