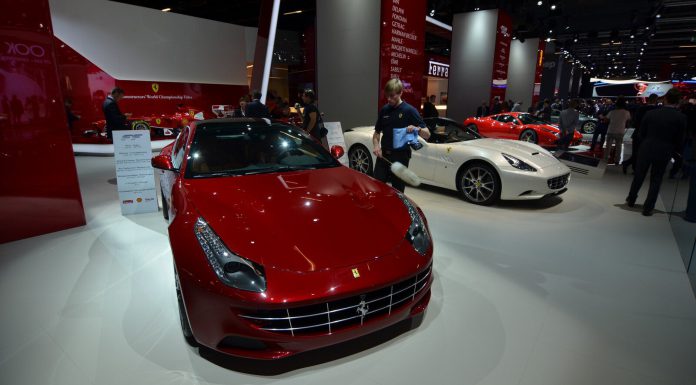 No manufacturer is capable of drawing crowds like Ferrari, and with the hardcore 458 Speciale due to be revealed at the IAA Frankfurt Motor Show 2013, the crowds were bigger than ever!
The Ferrari 458 Speciale gets a modified variant of 458's 4.5-liter V8 engine. In the Speciale it delivers a total of 597hp and 398lb-ft of torque making it the most powerful naturally aspirated V8 engine ever produced by Ferrari. Weight reduction is a big part of the philosophy, the Speciale loses 195 kg over the standard 458 Italia at 1,290 kg.
It's safe to say the Ferrari F12 Berlinetta and FF were truly outshone by the spectacular Speciale!