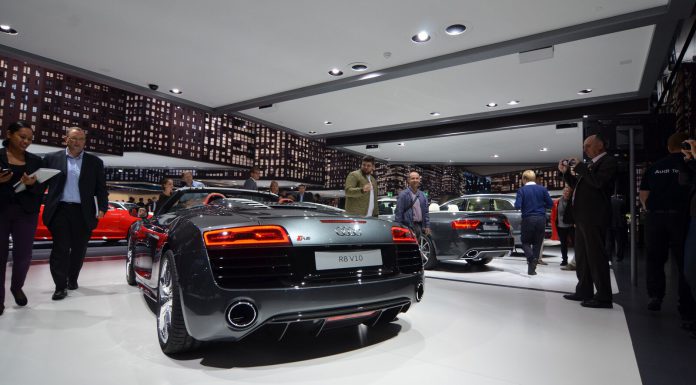 Audi is always a popular stand at motor shows and this years stage at the IAA Frankfurt Motor Show was no different.
Prior to the show Audi had teased illustrations of the Sport Quattro Concept which certainly did not disappoint when unveiled, looking striking in a very attractive golden-yellow. Audi announced that the car would produce 700 hp and 590 lb-ft of torque. 560 hp will come from a twin-turbo V8 with the remaining 140 hp from the electric motor. It gets a modified eight-speed tiptronic transmission to put that power to the ground. Despite a 1,850 kg total weight, the Audi Sport Quattro Concept takes 3.7 seconds to reach 60 mph, on the way to a top speed of 189 mph.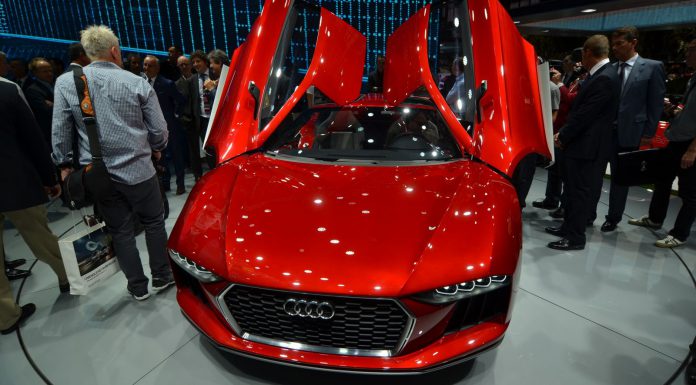 IAA Frankfurt normally throws up surprises but the crowds were in for a treat as Audi showcased a second concept, the strangely named, Audi Nanuk Quattro Concept.
It is a crossover-supercar concept that Audi say, is "equally at home on the race track, the highway or a winding country road as it is off-road in the sand or in the snow". The two-seater concept is powered by a brand new V10 TDI engine installed in the middle of the car. It's output is 5.0-liters and power is rated at 544 hp with a 1,000 Nm.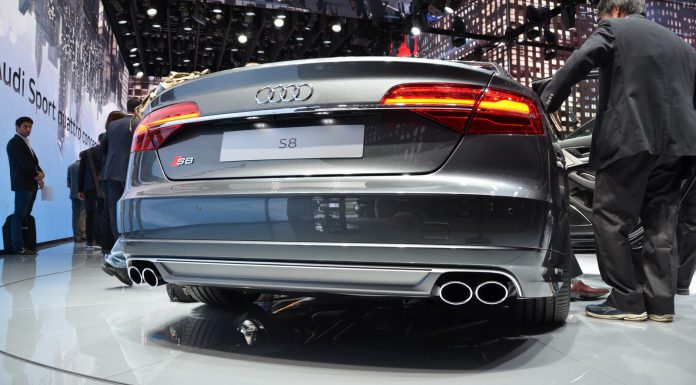 Next up were the 2014 Audi A8 and S8. As you would expect the usual petrol and diesel engines available but this year there are some rather special engines being added to the line up. These are the luxuriously equipped Audi A8 L W12 quattro with its 6.3 liter 500 hp engine, the S8 with its 4.0 TFSI and the Audi A8 hybrid. The later combines a 2.0 TFSI and electric motor to produce a total system output of 245 hp with torque of 480 Nm. It gets a front wheel drive setup with power transferred via a modified tiptronic. The lithium-ion battery in the rear enables purely electric driving at speeds of up to 100 km/h with a range of roughly three kilometers.