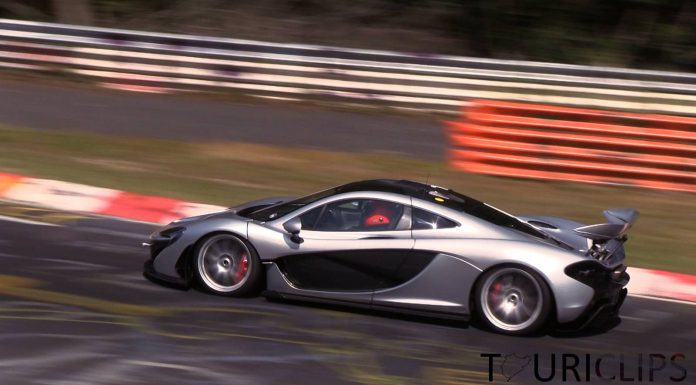 Just a couple days after reports emerged suggesting that the McLaren P1 has officially lapped the Nurburgring in a brisk 7 minutes and 4 seconds, we spoke to McLaren's Paul Mackenzie, program director for the P1, at their recent 50th anniversary party in London. He stated McLaren is dedicated to reach a goal of sub-7 minutes on the famous Nurburgring Nordschleife. And although he wouldn't comment on the rumoured time of 7 minute 4 seconds, it is very clear that McLaren aims to break the 7 minute mark and even if the 7 minute 4 seconds lap time is true it is not quite fast enough for McLaren.
By comparison, the fastest production, road-legal time at the Nurburgring is currently held by the Radical SR8 LM at 6min48sec. However, debate still remains some four years after that time was set about whether or not the SR8 LM really is a road car. Legally speaking, it is road legal and can be driven on the road.
Second after the Radical is the Gumpert Apollo Sport that set a time of 7:11.57 in the hands of Florian Gruber back in 2009. Right behind the Gumpert is the Dodge Viper ACR in which Dominik Farnbacher set a 7:12:13 lap in 2011. Competitors of the McLaren P1 are yet to set official laptimes although a pre-production version of the Porsche 918 Spyder set a 7 minutes 14 seconds lap earlier this year.
With the production Porsche 918 Spyder, Ferrari LaFerrari and Koenigsegg Agera R still to join the party there are certainly interesting times ahead for Nurburgring fans!