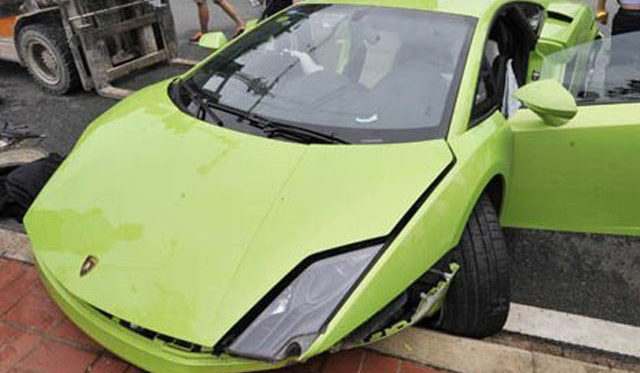 A bright green Lamborghini Gallardo LP560-4 recently received an unexpected 'treat' with its owner losing control of the Italian supercar and sending it straight into a high curb giving the car's front-end its first taste of shear concrete.
The following crash took place in Fuzhou, China and as the images show, resulted in serious damage to the front-end. Additionally, the rear also received a fair knock destroying the suspension and damaging the left rear wheel.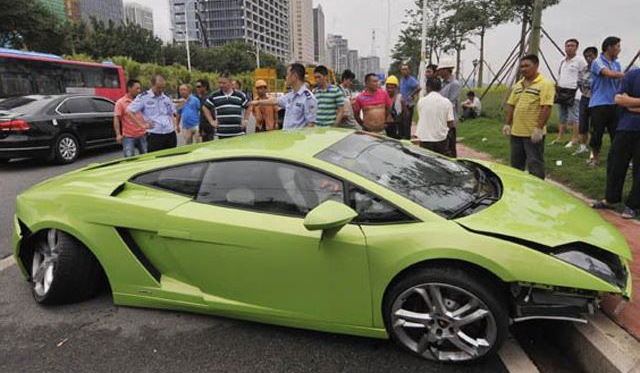 It's likely the driver and any possible passenger escaped uninjured but the same can't be said for the Gallardo which is likely to be heading straight to the scrapyard.