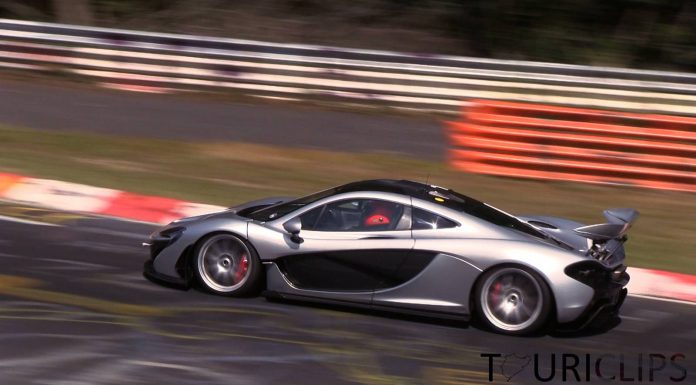 So last month, a silver McLaren P1 prototype was spotted testing at full throttle at the Nurburgring. This came a few months after rumours emerged suggesting that the McLaren P1 had completed the 'Ring in just 6 minutes and 33 seconds.
Well, new rumours have just emerged suggesting that the McLaren P1 has officially set a laptime of 7 minutes and 4 seconds and that this time is set to be claimed by McLaren has its hypercar's official laptime at the infamous testing facility and racetrack. Such a time obviously puts it well below what those Chinese, 6min33sec rumours proposed as well as slower than Ron Dennis' claim at Geneva the car was capable of less than 7 minutes.
By comparison, the fastest production, road-legal time at the Nurburgring is currently held by the Radical SR8 LM at 6min48sec. However, debate still remains some four years after that time was set about whether or not the SR8 LM really is a road car. Legally speaking, it can be driven on the road.
In terms of the McLaren P1, a 7 minute 4 second laptime puts it well above the 7min28sec laptime set by Sportauto behind the wheel of the McLaren 12C. Only time will tell if this laptime is real, but for a car costing over $1 million it certainly isn't mind-blowing and could be beaten by the LaFerrari or even the Porsche 918 Spyder.
[Via Bridge to Gantry]