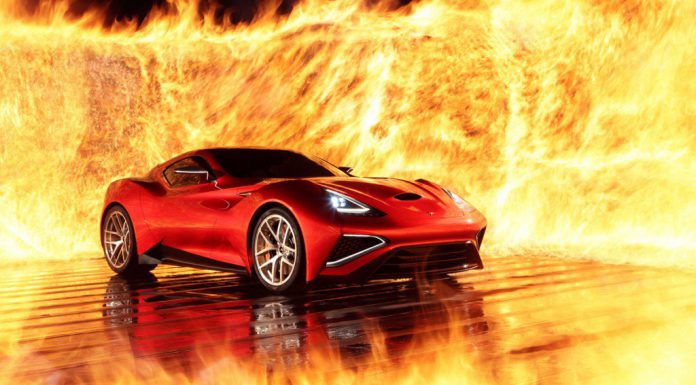 While its insane claimed horsepower and torque outputs are quite insane, news that the 2014 Icona Vulcano could actually hit the market in limited numbers is something quite shocking. Not quite as startling as the Vulcano's name or styling, but still quite surprising.
Icona design director Samual Chuffart recently said that the small firm is working with investors to get the project off the ground. "We are planning to have the first complete car ready one year from now, and we are currently working with several people to tailor that car for the customer"
"We can't wait to see the first customers, we are discussing this right now and hopefully the early customers will come. With that will come the possibility of developing more engine combinations."
"We don't intend to compete at all with the likes of Ferrari and Lamborghini who are mass producing cars, because most of our work is in show cars and next generation cars. This is what we do. We will not try to compete with the large manufacturers – these cars are here to show our ideas."
The Icona Vulcano should be available with two different engines. The first and definitely most impressive powerplant is a front-mounted V12 engine mated with an electric engine helping to deliver a claimed 950hp. The Icona Vulcano can then be fitted with a much smaller and less powerful V6 engine.
Additionally, the Icona Vulcano will be offered in two different specifications, the first of which will be road-legal the other a track-day only machine. Interestingly, the road-going model will actually be the V12-powered 950hp Vulcano, while the racing version will be powered by the small V6 engine combined with two electric motors to deliver an extremely impressive 870hp.
Just how much will this exclusivity and performance cost? Well, don't expect much change from £2.5 million!