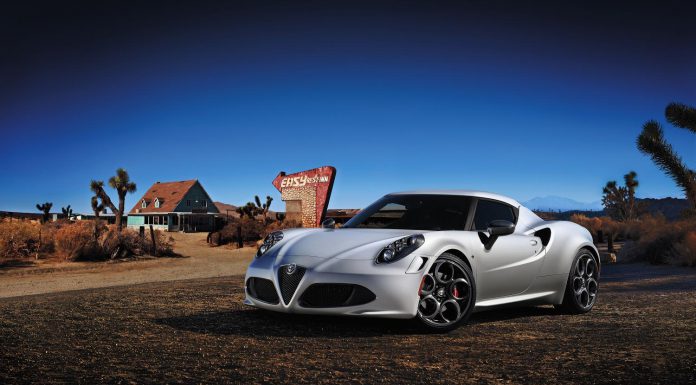 On the back of official details of the Alfa Romeo 4C being released recently, Alfa Romeo has gone ahead and confirmed that just 3,500 units of the 4C sports car will be produced annually.
Of those, just 1,000 will be destined for Europe while the remaining 2,500 will find homes around the world. While those figures are relatively small compared to the number of Porsche Caymans produced, keep in mind that the Alfa Romeo 4C features a full carbon fiber monocoque and could consequently become the most available carbon fiber monocoque equipped car in the world!
Alfa Romeo revealed a few months ago that the Alfa Romeo 4C will tip the scales at just 895kg, making it by far the lightest car in its class!
To put that in perspective, that's an amazing 400kg lighter than the Porsche Cayman S which is actually similarly-sized to the Alfa Romeo 4C. This incredible weight figure of 895kg has been achieved through the use of advanced materials, with one of the most notably weight-saving features being the carbon fiber monocoque which weighs just 65kg.
As a reminder, the Alfa Romeo 4C features a 1.75-liter four-cylinder turbocharged engine delivering 237hp. While such a powertrain doesn't sound all that impressive, the 895kg dry weight of the Alfa Romeo 4C will make it sprint to 62mph in just 4.5 seconds, which is four-tenths quicker than a Porsche Cayman S equipped with the expensive PDK transmission!