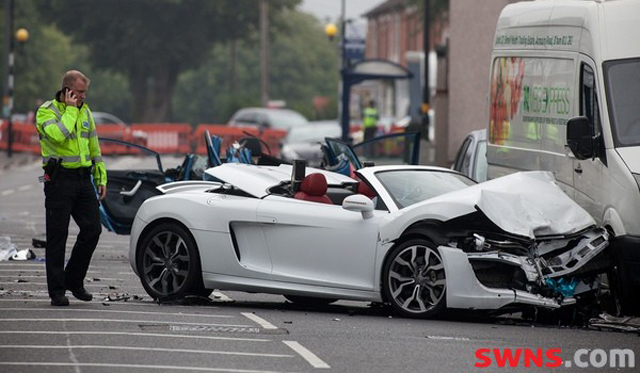 A man was arrested last week in the U.K. after a brutal hit and run which left an innocent woman dead and his white Audi R8 V10 Spyder completely destroyed.
The crash occurred in Hall Green, Birmingham after the Audi R8 driver was reportedly travelling up to 80mph in a 30mph zone. He then smashed into a Ford Fiesta instantly killing the passenger and injuring the driver.
An eyewitness at the scene described the crash: "To look at the state of the car I'd say it must have been a head-on collision, the car was smashed to pieces.
"For that kind of impact he must have been going at least 70 or maybe 80mph – I'm surprised there weren't more fatalities.
"It seems to me as though it's a young man having his first drive of an Audi R8, he's got cocky and then panicked when he saw the Fiesta approaching."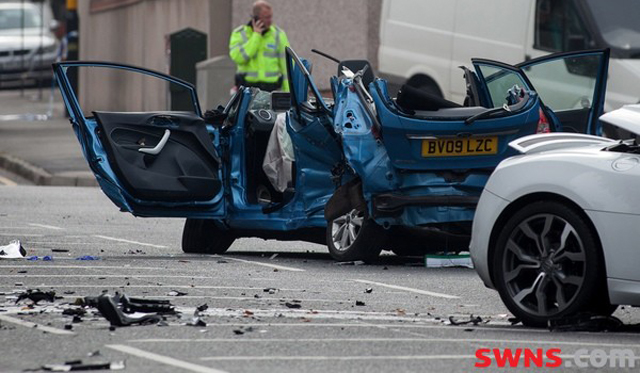 Despite the carnage and damage he'd caused, the Audi R8 driver ran from the scene but later handed himself into police. He was then arrested on suspicion of causing death by dangerous driving.
When speaking of the unfortunate fatality, a West Midlands Ambulance Serive spokeswoman said, "The passenger of one car, a woman, was in cardiac arrest and was being given CPR by police officers at the scene.
"Crews and the doctor took over resuscitation attempts and continued advanced life support on the woman.
"Sadly, despite efforts, nothing could be done to save the woman and she was confirmed dead on scene a short time later."
[Via SWNS]