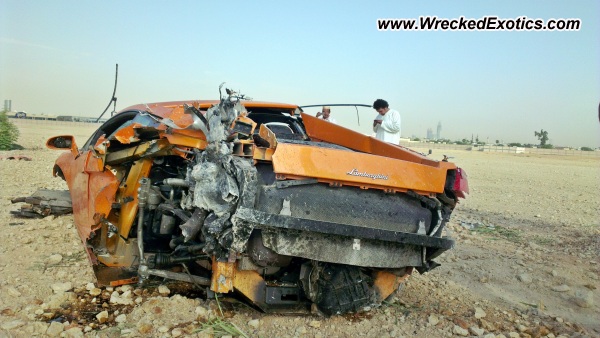 A 2009 Lamborghini Gallardo LP560-4 has been absolutely destroyed in the desert of Riyadh, Saudi Arabia.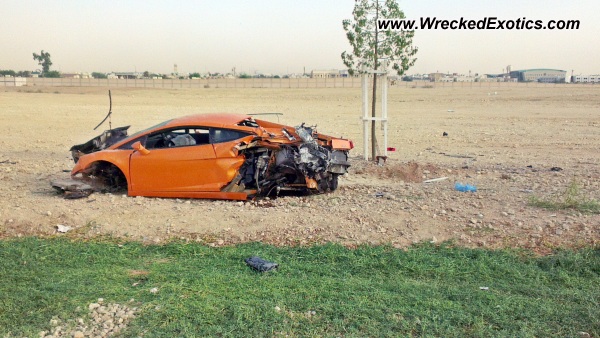 According to witnesses at the scene, the 552hp, Lamborghini Gallardo LP560-4 was crashed at around 7am at a high rate of speed after the driver lost control. It's not yet known what objects the Gallardo hit, but all four wheels were completely ripped from the car and found 50 metres down the road.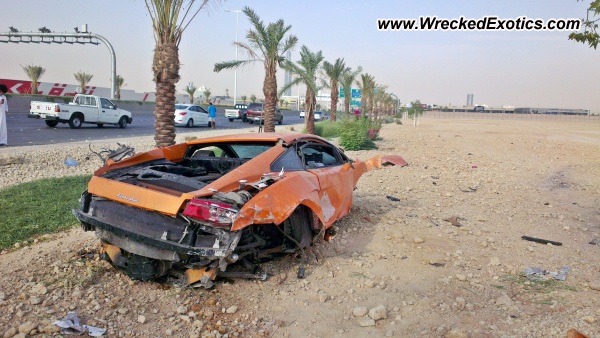 There's currently no word on condition(s) of the occupant or occupants.